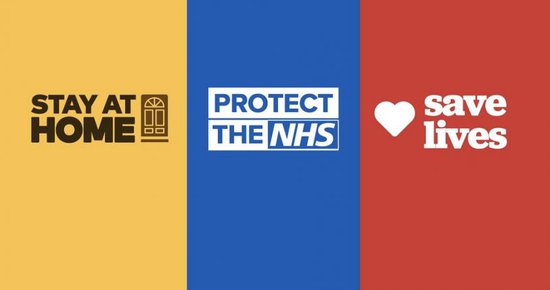 View larger
Mental-Wellbeing
Here are some articles that you may find interesting and will help you cope with the current situation.
Coronavirus: 8 Ways to Help Yourself and Others
How to help manage anxious thoughts
Positve news amongst coronavirus outbreak
Counselling Directory Facebook page
Podcast: Managing your mind. A toolkit for coping with coronavirus uncertainty
https://soundcloud.com/radio-wolfgang/managing-your-mind-a-toolkit-for-coping-with-coronavirus-uncertainty/s-WoqC5

Best meditation apps 2019: Free mindfulness apps, guided meditations and calming music to reduce stress and anxiety
Being Active
Leicestershire & Rutland Sports (LRS) have developed a suite of resources called Healthy at Home which may be useful to you. The webpage www.lrsport.org/HealthyAtHome hosts a range of resources, links, hints and tips to support people to be Active At Home, Work At Home and have good Wellbeing At Home.
The NHS website has a great range of activites that can keep you fit physically and mentally.

Walking – probably the easiest way to keep active and burn a few calories.

Couch to 5k app – Couch to 5K is a free running plan for absolute beginners. Running is great for weight loss, improving heart and lung function, strengthening bones, and giving you a general sense of wellbeing.
The Couch to 5K plan involves 3 runs a week, with a day of rest between each run and a different plan for each of the 9 weeks.

NHS Strength and Flex exercise plan - https://www.nhs.uk/live-well/exercise/strength-and-flex-exercise-plan/ Download the Strength and Flex exercise plans and get a fitness coach for free.
The virtual trainer will guide you through a series of equipment-free exercises designed to improve your strength and flexibility. The workout instructions and pace are easy to follow to ensure you do each exercise correctly and in time. The 5-week Strength and Flex plan consists of 5 podcasts, each 35 to 45 minutes long, which are available as a mobile download for smartphones and some wearable fitness trackers.

Stair Climbing - If you're looking for an easy way to add more activity into your day, take the stairs. Stair climbing burns more calories per minute than jogging and counts towards your recommended 150 minutes of weekly exercise. Research shows that regularly walking upstairs is good for strong bones, cardiovascular fitness and weight management. It's also a safe, low-impact exercise that requires no equipment.

Home Workouts - Burn calories, lose weight and feel great with a selection of equipment-free home workout routines, including:
10-minute home workouts to improve your general fitness and tone your tummy, legs, arms and buttocks
take it up a notch with our selection of gym-free workouts to improve cardiovascular health, strength and general fitness
If you're looking for something less energetic, try:
sitting exercises
strength exercises
balance exercises
flexibility exercises

Skipping - An excellent way to keep fit, skipping can be done anywhere at any time.
Just a few minutes of skipping brings a range of health benefits, including heart and lung fitness, stronger bones, balance and flexibility. The average person will burn up to 200 calories during 15 minutes of skipping.
Skipping is a strenuous exercise, so start slowly at first. Try skipping for 20 to 30 seconds, marching on the spot for 30 seconds, and then repeat. As your fitness improves, you can increase the time you spend skipping.
Once you have perfected the basic moves, you can make your workout more interesting by trying different jumps.

Food
For infomation aboutfood packages and essential support available in Leicester
https://www.jamieoliver.com/features/14-store-cupboard-meals/
Ideas for meals that you may have stuck at the back of your cupboards from Jamie Oliver. 14 store cupboard meals
Upskill and keeping your mind sharp
BT Skills for Tomorrow
Due to the spread of the coronavirus, having digital skills is more important than ever. Large numbers of people are self-isolating or are confined to their homes. It is vital that people with low or no digital skills can keep in touch with family and friends and access health services. The spread of the coronavirus presents significant challenges to small businesses. Families with children at home from school need to get the best out of technology to help their children to learn and play. And many people need support as they work from home for the first time. Find out more: www.bt.com/skillsfortomorrow
Educational resources for children.
Take a look at our latest news story and find loads of resources to educate and entertain your children...and maybe you. Education resources for children