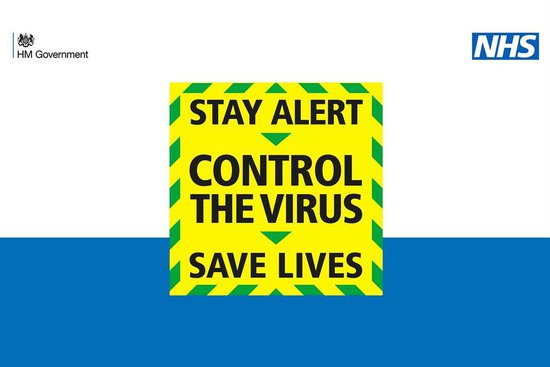 View larger
Mental-Wellbeing
Here are some articles that you may find interesting and will help you cope with the current situation.
Coronavirus: 8 Ways to Help Yourself and Others
How to help manage anxious thoughts
Positve news amongst coronavirus outbreak
Counselling Directory Facebook page
Podcast: Managing your mind. A toolkit for coping with coronavirus uncertainty
https://soundcloud.com/radio-wolfgang/managing-your-mind-a-toolkit-for-coping-with-coronavirus-uncertainty/s-WoqC5

Best meditation apps 2019: Free mindfulness apps, guided meditations and calming music to reduce stress and anxiety
A useful guide about improving mental health during the COVID-19 pandemic.
Mental Health Support Services available for children and young people
Being Active
Leicestershire & Rutland Sports (LRS) have developed a suite of resources called Healthy at Home which may be useful to you. The webpage www.lrsport.org/HealthyAtHome hosts a range of resources, links, hints and tips to support people to be Active At Home, Work At Home and have good Wellbeing At Home.
The NHS website has a great range of activites that can keep you fit physically and mentally.

Walking – probably the easiest way to keep active and burn a few calories.

Couch to 5k app – Couch to 5K is a free running plan for absolute beginners. Running is great for weight loss, improving heart and lung function, strengthening bones, and giving you a general sense of wellbeing.
The Couch to 5K plan involves 3 runs a week, with a day of rest between each run and a different plan for each of the 9 weeks.

NHS Strength and Flex exercise plan - https://www.nhs.uk/live-well/exercise/strength-and-flex-exercise-plan/ Download the Strength and Flex exercise plans and get a fitness coach for free.
The virtual trainer will guide you through a series of equipment-free exercises designed to improve your strength and flexibility. The workout instructions and pace are easy to follow to ensure you do each exercise correctly and in time. The 5-week Strength and Flex plan consists of 5 podcasts, each 35 to 45 minutes long, which are available as a mobile download for smartphones and some wearable fitness trackers.

Stair Climbing - If you're looking for an easy way to add more activity into your day, take the stairs. Stair climbing burns more calories per minute than jogging and counts towards your recommended 150 minutes of weekly exercise. Research shows that regularly walking upstairs is good for strong bones, cardiovascular fitness and weight management. It's also a safe, low-impact exercise that requires no equipment.

Home Workouts - Burn calories, lose weight and feel great with a selection of equipment-free home workout routines, including:
10-minute home workouts to improve your general fitness and tone your tummy, legs, arms and buttocks
take it up a notch with our selection of gym-free workouts to improve cardiovascular health, strength and general fitness
If you're looking for something less energetic, try:
sitting exercises
strength exercises
balance exercises
flexibility exercises

Skipping - An excellent way to keep fit, skipping can be done anywhere at any time.
Just a few minutes of skipping brings a range of health benefits, including heart and lung fitness, stronger bones, balance and flexibility. The average person will burn up to 200 calories during 15 minutes of skipping.
Skipping is a strenuous exercise, so start slowly at first. Try skipping for 20 to 30 seconds, marching on the spot for 30 seconds, and then repeat. As your fitness improves, you can increase the time you spend skipping.
Once you have perfected the basic moves, you can make your workout more interesting by trying different jumps.

Food
For infomation aboutfood packages and essential support available in Leicester
https://www.jamieoliver.com/features/14-store-cupboard-meals/
Ideas for meals that you may have stuck at the back of your cupboards from Jamie Oliver. 14 store cupboard meals
Upskill and keeping your mind sharp
BT Skills for Tomorrow
Due to the spread of the coronavirus, having digital skills is more important than ever. Large numbers of people are self-isolating or are confined to their homes. It is vital that people with low or no digital skills can keep in touch with family and friends and access health services. The spread of the coronavirus presents significant challenges to small businesses. Families with children at home from school need to get the best out of technology to help their children to learn and play. And many people need support as they work from home for the first time. Find out more: www.bt.com/skillsfortomorrow
Educational resources for children.
Take a look at our latest news story and find loads of resources to educate and entertain your children...and maybe you. Education resources for children.
The following inforatmion has been supplied by Sir Jonathan North College Leicester.
A free information book explaining the coronavirus to children, illustrated by Gruffalo illustrator Axel Scheffler: Cornavirus: A book for children
How to Keep Busy: On‐line Courses and Videos
If your child is keen to learn for themselves and wants to follow a general interest course or support their home learning
BBC bitesize and BBC red button ‐ aimed at all years but particularly useful to KS1/2/3/4: bbc.co.uk/bitesize
Amazon are providing free educational books to download for a month
Carol Vorderman maths aimed at KS 1/2: www.themathsfactor.com
Fun science at home for KS2/3: http://www.sciencekids.co.nz/
FutureLearn: Free Online Courses – aimed at KS4/5: https://www.futurelearn.com
Khan Academy | Free Online Courses, Lessons & Practice – aimed at all years: https://www.khanacademy.org/
TED: Ideas worth spreading ‐ more suitable for KS3/4/5: https://ted.com/
Free Video Lectures, Online Courses and Tutorials from top Universities – aimed at KS4/5:
https://freevideolectures.com/
Duolingo: Learn Spanish, French and other languages for free – aimed at KS3/4/5: https://duolingo.com/
BBC Languages – Free online lessons to learn and study with aimed at KS3/4/5: http://bbc.co.uk/languages

Websites for Online Books
Encouraging children to read is key to education success. Here are some good free sites.
Gutenberg : http://gutenberg.org
LibriVox | free public domain audiobooks : https://librivox.org
PoemHunter.com: Poems – Quotes – Poetry : https://poemhunter.com/
David Walliams is giving away a free audio story daily: https://bit.ly/AudioElevenses

Random Knowledge
These sites spark discussion and general inquisitiveness
HowStuffWorks – Learn How Everything Works!: https://howstuffworks.com/
Mental Floss: http://mentalfloss.com/uk
Sporcle – World's Largest Trivia Quiz Website : https://www.sporcle.com./

On‐Line Museums, Galleries and Zoos
Whilst it is the holiday why not take a virtual tour of a gallery, museum or zoo
The 75 Best Virtual Museum Tours Around the World [Art, History, Science, and Technology
Art and Museums
The Louvre : www.louvre.fr
State Hermitage: www.hermitagemuseum.org
Vatican: www.museivaticani.va/content/museivaticani/en.html
British Museum: www.britishmuseum.org
Musee D'Art Moderne: www.mam.paris.fr
Van Gogh Museum: www.vangoghmuseum.nl
Tate Museum: www.Tate.org.uk
Uffizi Florence: https://artsandculture.google.com/partner/uffizi‐gallery
National Gallery of Arts in Washington: https://www.nga.gov/

Travel
The Great Wall of China: https://www.thechinaguide.com/destination/great‐wall‐of‐china
Nasa: https://exoplanets.nasa.gov/
Virtual journey around the world: https://www.airpano.com/
Yellowstone National Park: https://www.nps.gov/yell/learn/photosmultimedia/virtualtours.htm
Zoos and Science
National Zoo, Washington: https://nationalzoo.si.edu/webcams
Wellcome Science Collection: https://my.matterport.com/show/?m=rMGsprcVCAR
National History Museum: www.nhm.ac.uk
Melbourne Zoo: https://www.zoo.org.au/animal‐house
Edinburgh Zoo: https://www.edinburghzoo.org.uk/webcams/panda‐cam/
Florida Aquarium: http://www.flaquarium.org/sea‐span
The National Museum of Computing, Bletchley Park: https://www.tnmoc.org/news‐
releases/2017/6/6/3d‐virtual‐tour‐now‐online?rq=virtual

Other Useful Sites:
These sites spark general interest and keep children active.
On‐line art classes: www.Warhol.org/lessons
Joe Wicks workout free on you tube every day at 9am
Oti Mabuse is offering free dance classes every night – check out the details through her Instagram account
Bear Grylls encourages you to enjoy the great outdoors: https://www.scouts.org.uk/the‐ great‐indoors/
Mylene Klass is sharing free music lessons through you tube
Listen to Music with the Berlin Philharmonic: https://www.digitalconcerthall.com/en/home
Live National Theatre plays every Thursday on you tube – check out more on: https://www.nationaltheatre.org.uk/
Mindfulness: https://dotbe.org and the password is Fofboc