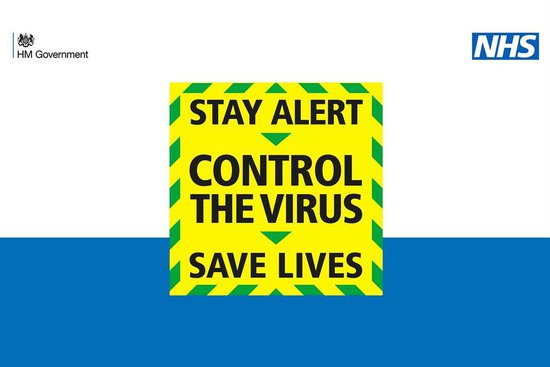 View larger
How will this affect my work or benefits?
This information comes from BECOME.
Those who can have been asked to work from home, but this isn't possible for everyone. You might be worried about being able to continue working or accessing benefits if you can't work. The government has announced new plans to make it easier for people to claim sick pay and get benefits, and there's lots of good advice online. If you've got worries about money or you need some help understanding what you're entitled to – such as Universal Credit.
What about my job?
The government will pay the wages of employees unable to work due to the coronavirus pandemic, in a radical move aimed at protecting people's jobs.
It will pay 80% of salary for staff who are kept on by their employer, covering wages of up to £2,500 a month. However not all compaines will be included in this deal.
Speak to your employer for more detials
East Midlands Chamber
While the main priority is clearly the wellbeing of individuals affected by coronavirus (COVID-19), there is nevertheless a growing impact on business.
Some of the ways businesses are being – or have the potential to be – affected include, but are not limited to:
Interruptions to transportation of goods due to shutdowns
Decreased consumer demand in countries most affected by coronavirus
Tourism impact due to fewer people travelling both in and out of the UK
Potential supply chain impact when importing/exporting
Employees having to self-isolate
FOR A SUMMARY OF ALL GOVERNMENT CORONAVIRUS BUSINESS SUPPORT INTERVENTIONS PLEASE CLICK HERE
Geldards Coronavirus Legal Updates
Key members of the Geldards' team have produced guidance covering important issues and legal advice relevant to the core areas of employment, commercial contracts, property and tax relief and lending.
Coronavirus - Employment
Coronavirus - Commercial Contracts
Coronavirus - Property
Coronavirus - Tax & Lending
Coronavirus – Directors Duties & Insolvency
Coronavirus - Existing Legal Proceedings
More information from the East Midlands Chamber
Opportunities
The Covid-19 pandemic has resulted in an unprecedented increase in demand for food and household products, which has lead to Supermarkets Tesco, Asda, Aldi and Lidl looking tohiring extra staff.