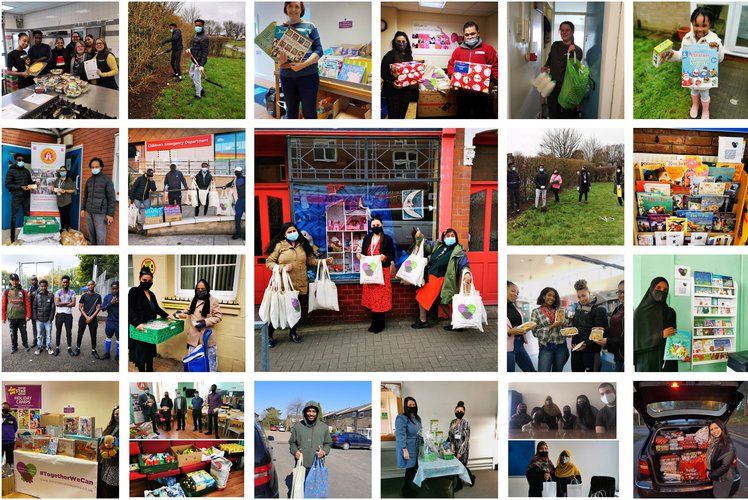 View larger
Our Community Development work facilitates employee volunteering to support and strengthen community groups throughout Leicester, Leicestershire and Rutland.
Last year we supported 44 community groups with over 5,700 hours of employee volunteering and collected over £26,000 worth of gifts and cash for the Leicester based Charity, Toys on the Table, through our Collect for Christmas initiative.
Download our summary of what we can offer community groups.
For more information, contact Neetu Squire at neetu@leicestershirecares.co.uk.
Every year businesses, local authorities and partners step up to support our Bags Of Hope campaign, with everyone pulling together to make a difference for our communities across our city and county. It really does prove how when we all work together to make a difference what a significant impact we can have.
TOTAL OF BAGS DISTRIBUTED ACROSS THE CITY AND THE COUNTY in 2021:
1241
RAISING £18,615
REACHING 57 COMMUNITIES CITY AND COUNTY
To find out more about Bags Of Hope 2021 click here.
Or to get involved click here!
Our Team Challenge programme enables employee volunteers to give something back to their local community by undertaking projects that support the not-for-profit sector.
We work with a range of charities and community groups across Leicester, Leicestershire and Rutland to provide employee volunteering opportunities that develop skills and understanding and help strengthen community groups through a number of initiatives!
To learn more about team challenges click here!