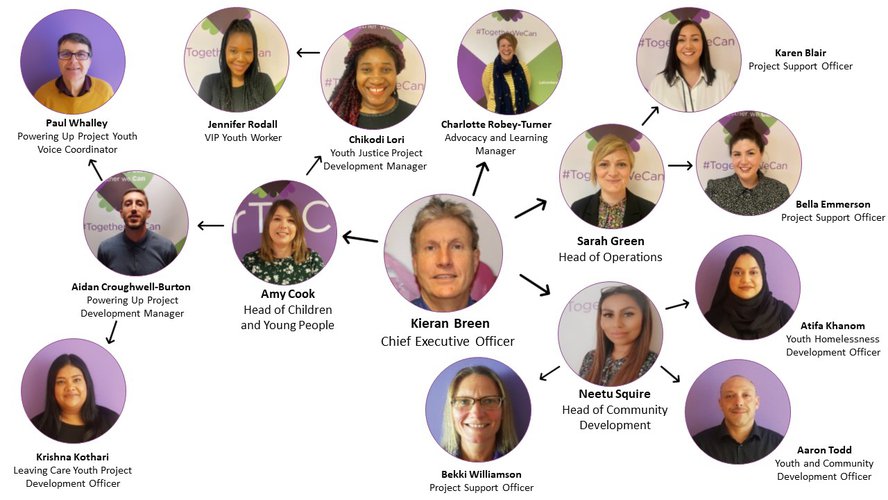 View larger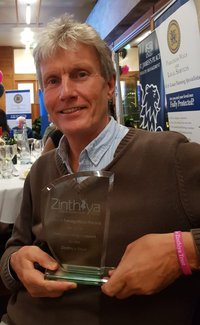 Kieran Breen
Chief Executive Officer
07793 257 148
Kieran@leicestershirecares.co.uk
Kieran has spent 30 years working in the development sector in the UK, East Africa , Latin America and the Caribbean and Canada. Working at a variety of levels from youth worker, to Country Director to Regional Director to Global Director, he was also the CEO for the Child Brain Injury Trust. He has specialised in developing private, public and third sector partnerships to tackle poverty and inequality as well as managing large education and health programmes. He has focused on social action with children and young people, and working with disadvantaged and excluded groups to secure their livelihoods, including pioneering work to make markets work for poor people in East Africa and LAC region. Since returning to the UK in 2016 Kieran has been very involved in developing practice and policy around business and community partnerships. He has also written widely on local government, deliberative democracy and the issues faced by young people. Kieran is the course leader for the Youth and Global issue module on the MA in Youth and Community work at De Montfort University. When not working Kieran enjoys film and music and trying to persuade his daughter that his jokes are funny.
---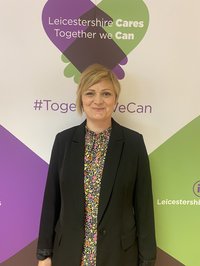 Sarah Green
Head of Operations
07714 134 374
Sarah@leicestershirecares.co.uk
Sarah manages our finances and office operations and was previously managing the community development team.
Sarah joined Leicestershire Cares after working for Eon for 13 years in various roles from project manager and account manager to employee engagement manager in which she managed their employee volunteering programme for 12,000 staff (which included Team Challenges through Leicestershire Cares!) She now enjoys supporting other businesses with their CSR work and employer supported volunteering activity.
Outside of work she is a mum to two daughters and enjoys the outdoors, music and films.
---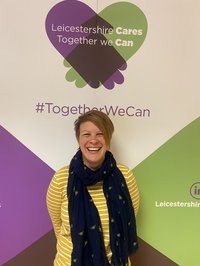 Charlotte Robey-Turner
Advocacy and Learning Manager
Children & Young People Team
07793 443 973
CharlotteRT@leicestershirecares.co.uk
Charlotte has a passion for supporting young people to reach their full potential. For the last 10 years, she has worked in the learning and skills sector, developing, managing and evaluating projects which support disadvantaged and vulnerable young people to access meaningful education and employment opportunities. Charlotte leads the Children and Young People team at Leicestershire Cares. As a self-certified geek, Charlotte spends a lot of her time outside of work reading science fiction/fantasy, following her favourite bands and going on long walks with her dog.
---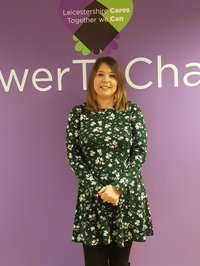 Amy Cook
Head of Children and Young People
amy@leicestershirecares.co.uk
Amy joined Leicestershire Cares in January 2023 following 4 years at Voluntary Action Leicestershire, working as Keyworker Lead Officer for YES Project. Amy started working for Leicestershire library service, aged 21 and a young mum to a 1 year old . Throughout her time with Leicestershire County Council she has worked with Sure Start Children's Centres , The Community Managed Libraries Project and The Great Project as a delivery partner lead. Her passionate approach to work has always stemmed from her desire to help those less fortunate and to see people achieve their dream goals much in the way she had to as a young single mum who didn't make it to university.
In her spare time Amy is an avid fashionista, interior design fanatic and lifelong lover of cats. She can be found at the cinema with her husband most weeks as her biggest love in life is film
---
Neetu Squire
Head of Community Development
Community Development Team
07834 181 041
Neetu@leicestershirecares.co.uk
Neetu is a qualified JNC Youth Worker. She managed and developed a youth service in Nottingham for 5 years before venturing into Leicester to work with disadvantaged young people. She has over 15 years of experience working in this sector. She is a driven individual and very passionate about opportunities that can make a difference to young people and the community.
When she isn't working Neetu loves the theatre, music, nature walks and is a real film geek. She is also a proud mum to two boys, which she probably spends most of her time being their referee.
---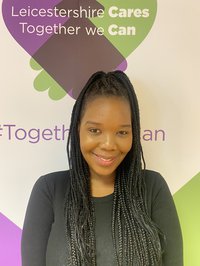 Jennifer Rodall
VIP Project Support Officer
Children & Young People Team
0756 6792 285
Jennifer@leicestershirecares.co.uk
Jennifer works with the VIP Project team in helping young people with judicial system experience to find employment and access higher education. Jennifer's skills and expertise as a student mentor at her university and her experience working at Notts CYP, where she taught media and photography workshops, have further strengthened her ability to guide and support young individuals. Jennifer is passionate about empowering young people and strives to encourage and inspire them to believe in themselves.
When she is not working, Jennifer enjoys travelling and has had the opportunity to study in Sydney, Australia. She loves to document her travels and experiences through fun videos. Additionally, she has a passion for attending concerts and trying new foods, which helps her to broaden her horizons and stay open-minded.
---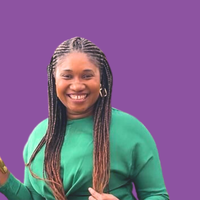 Chikodi Oraka
Youth Justice Project Development Manager
Children and Young People team
Chikodi@leicestershirecares.co.uk
Chikodi joined Leicestershire Cares in January 2022 and heads up the Violence Intervention Project. This project utilises holistic interventions whilst providing ETE support to young people involved in the Criminal Justice System. Although Chikodi's background is in law, she has been involved in the Voluntary sector in various capacities over the years. She has also managed outreach projects for young people in hard to reach communities. Chikodi is heavily invested in reading and personal development which enables her utilise different person centred approaches in sessions with young people.
In her spare time, Chikodi attends art class; she utilises drawing and painting as a means of resting and enhancing her creativity. She also enjoys sightseeing, attending operas, ballets, and visiting museums.
---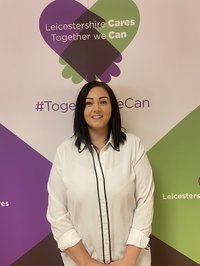 Karen Blair
Project Support Officer
The Operations Team
karen@leicestershirecares.co.uk
Karen joined us in February this year (2021) and is currently enjoying settling in to the team and learning all about the amazing work the company carries out. Karen reports to Sarah for the finance and operations side of the business. As well as assisting Kieran and the wider team when and where needed.
Outside of work Karen has two young boys and enjoys days out with her family. Her hobbies include cooking, reading, binge watching fantasy series and live music.
Karen@Leicestershirecares.co.uk
---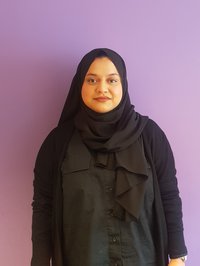 Atifa Khanom
Youth Homelessness Development Officer
Atifa completed her studies at DeMontfort University and graduated in Health and Wellbeing in Society. Atifa has previously worked as a senior housing manager working closely with people of complex needs that are struggling in finding a permanent home. Atifa has also previously worked with an organisation who supported victims of domestic violence providing them with safe housing.
Outside of work Atifa enjoys travelling and seeing new countries, exploring new places with friends and she also loves baking.
---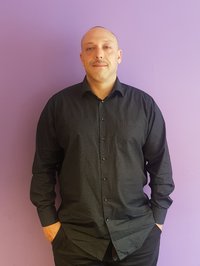 Aaron Todd
Youth and Community Development Officer
Aaron's background is music, digital arts and youth work. Aaron's previous role was at the Highfields Centre as the audio and visual arts lead technician, youth worker and premises officer.
He used this time to develop ways to engage with young people and the wider community though digital arts, such as podcasts, videography, photography and music, developing projects and programmes for all age groups and all walks of life.
---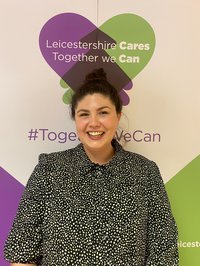 Bella Emmerson
Project Support Officer
The Operations Team
bella@leicestershirecares.co.uk
Bella joined us after taking a career break to raise her two children and works in the operations team. Bella has a degree in History and English Literature and a history of working in the legal sector. Outside of work Bella runs a group for children and young people. In her free time Bella enjoys spending time with her family and friends, going for long walks, baking and attempting to grow food at her allotment.
---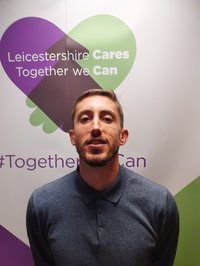 Aidan Croughwell-Burton
Powering Up Project Development Manager
Children & Young People Team
aidan@leicestershirecares.co.uk
07748932386
Aidan started his employment in the voluntary sector in 2014 working for the Salford Foundation delivering a range of early intervention projects focussed on supporting children, young people, and adults in the community. Following this, he completed a postgraduate diploma in Social Work in 2021, working in frontline children protection for 15 months for Nottinghamshire County Council. More recently, Aidan has been working in a lifestyle advisor service supporting patients with a range of health and emotional concerns as well as establishing a community sports and exercise programme for patients. Alongside this role, Aidan developed his own initiative Bridging That Gap which aims to support children and young people to develop a range of life skills, engaging them through sports, activity, and mentoring.
Away from work, Aidan likes to unwind and enjoy playing and watching sport and exercising as regularly as he can. He loves to travel, try new cuisines, and experience different cultures.
---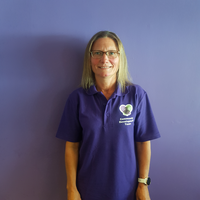 Bekki Williamson
Community Development Project Support Officer
Bekki has spent the past 6-years working in a primary school as a 1:1 support assistant for SEND children with differing needs. Prior to this, Bekki was the administrator for 4 of her local churches. What she enjoyed most about this was being at the centre of the community and helping people who were going through the best and worst of times.
Bekki love sport and has been a member of the same hockey club for the last 25-years. She has also climbed Ben Nevis, ran the Nottingham half marathon, completed the Yorkshire 3 peak challenge, and has just started to learn of art of golf! Bekki enjoys gardening, baking and likes to be creative.
---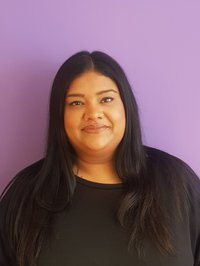 Krishna Kothari
Leaving Care Project Development Officer
Children & Young People Team
krishna@leicestershirecares.co.uk
My passion to work with young people and support them has been a career goal for a very long time!
I studied at Nottingham Trent university completing a BA Honours degree in Youth Justice, meeting life long friends and most recently I have completed a Masters short course in Sexual Exploitation of Children and Young Peoples at London Metropolitan University.
I enjoy travelling to new places, and I am currently working through a long list of countries I want to visit with Brazil and Peru on the top of that list.
Also love a good crime documentary.
---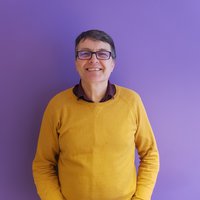 Paul Whalley
Altogether Now Project Youth Worker
Paul joined Leicestershire Cares in November 2023. He has worked for the NSPCC in various research, evaluation, and information roles, as well as for the Church of England and local authorities. In these roles he has enjoyed gathering data to address questions like "does this work?" and "How does this work?". He studied Geography at Glasgow university and continues to love maps. He also studied social research at Surrey uni.
Paul and his wife are adoptive parents and have been involved in activities to encourage churches to support fostering and adoption. He has served as a local church leader, and children's and youth worker. He is an independent visitor for a young person in the care of a local authority.
Paul enjoys watching and occasionally playing sports and strumming guitar in a church music group. He is happy to support the 'green agenda' by cycling around the city ... as long as it's not too cold, far, or wet!
---