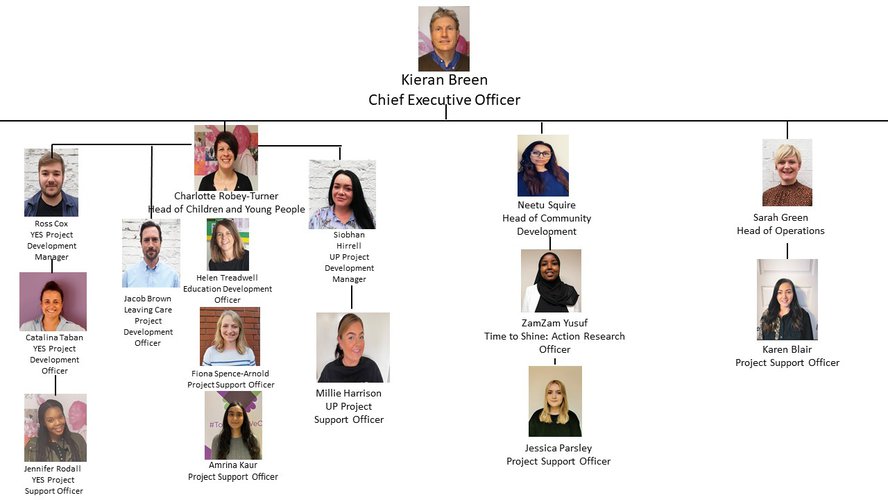 View larger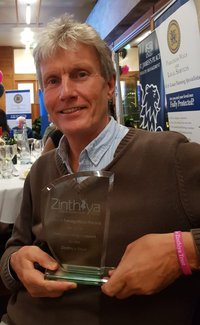 Kieran Breen
Chief Executive Officer
07793 257 148
Kieran@leicestershirecares.co.uk
Kieran has spent 30 years working in the development sector in the UK, East Africa , Latin America and the Caribbean and Canada. Working at a variety of levels from youth worker, to Country Director to Regional Director to Global Director, he was also the CEO for the Child Brain Injury Trust. He has specialised in developing private, public and third sector partnerships to tackle poverty and inequality as well as managing large education and health programmes. He has focused on social action with children and young people, and working with disadvantaged and excluded groups to secure their livelihoods, including pioneering work to make markets work for poor people in East Africa and LAC region. Since returning to the UK in 2016 Kieran has been very involved in developing practice and policy around business and community partnerships. He has also written widely on local government, deliberative democracy and the issues faced by young people. Kieran is the course leader for the Youth and Global issue module on the MA in Youth and Community work at De Montfort University. When not working Kieran enjoys film and music and trying to persuade his daughter that his jokes are funny.
---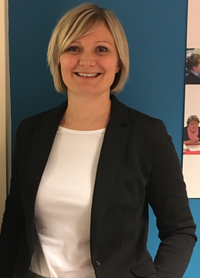 Sarah Green
Head of Operations
07714 134 374
Sarah@leicestershirecares.co.uk
Sarah manages our finances and office operations and was previously managing the community development team.
Sarah joined Leicestershire Cares after working for Eon for 13 years in various roles from project manager and account manager to employee engagement manager in which she managed their employee volunteering programme for 12,000 staff (which included Team Challenges through Leicestershire Cares!) She now enjoys supporting other businesses with their CSR work and employer supported volunteering activity.
Outside of work she is a mum to two daughters and enjoys the outdoors, music and films.
---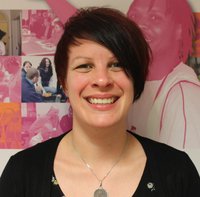 Charlotte Robey-Turner
Head of Children and Young People
Children & Young People Team
07793 443 973
CharlotteRT@leicestershirecares.co.uk
Charlotte has a passion for supporting young people to reach their full potential. For the last 10 years, she has worked in the learning and skills sector, developing, managing and evaluating projects which support disadvantaged and vulnerable young people to access meaningful education and employment opportunities. Charlotte leads the Children and Young People team at Leicestershire Cares. As a self-certified geek, Charlotte spends a lot of her time outside of work reading science fiction/fantasy, following her favourite bands and going on long walks with her dog.
---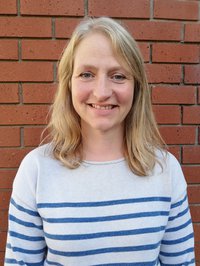 Fiona Spence-Arnold
Education Development Officer
Children & Young People Team
07851 249 211
Fiona@leicestershirecares.co.uk
Fiona did a Humanities degree, specialising in English, Child Development, Psychology and Sociology, then trained as a primary school teacher and has worked in schools with children from Nursery to Year 6. She also runs a small video production company with her husband, tutors primary aged-children and is working with a mentor on her children's book. When not working she loves walking her dog, spending family time with her teens, cooking, devouring books, and seeing friends.
---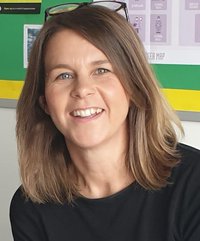 Helen Treadwell
Education Development Officer
Children & Young People Team
07803 511 211
Helen@leicestershirecares.co.uk
Helen spent several years working with children with special educational needs in primary and secondary schools across the city. Her specialism is in cognition and learning specifically in the area of literacy. She has a BA Hons in Childhood and Youth Studies which included studying developmental psychology in childhood, the history of childhood and children's Literature.
Helen's passion for supporting children and encouraging them to read for pleasure brought her to Leicestershire Cares to run the Go for reading project which she manages alongside the Number Partner and interview technique projects.
In her spare time Helen likes to get out in the fresh air walking her rather unpredictable Labradoodle, listening to 80s rock music and catching up with friends over a nice coffee.
---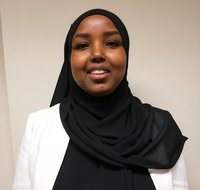 ZamZam Yusuf
Time to Shine: Action Research Officer
Children & Young People Team
0771 956 6703
ZamZam@leicestershirecares.co.uk
ZamZam is an Action Research Officer at Leicestershire Cares. Previously, ZamZam coordinated the Taking Hold of Our Heritage Project all aspects of planning workshops, including liaising, trip plans and supporting young people in understanding their identities through lived experience.
A big believer in social justice, ZamZam supports and volunteers with local grassroot organisations including being a former United Nations intern advocating for Refugees and Asylum seekers. ZamZam is a qualified Youth worker and holds a BA (Hons) with registration Youth Work and Community Development with JNC qualification incorporating the Award in Teaching and Learning Upper Second award from De Montfort University.
When ZamZam is not working, she enjoys kick boxing, socialising with friends and spending time with her four children and husband.
---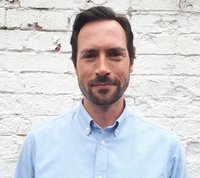 Jacob Brown
Voices Project Development Officer
Children & Young People Team
07738 403 732
Jacob@leicestershirecares.co.uk
Jacob is youth media practitioner who believes that young people should have a voice to speak out about the issues affecting them. Jacob has been working with young people since 2006, when his background in broadcast journalism saw him deployed to Independent Samoa to developed and teach the Media and Journalism course at the University of Samoa, under the Australian Youth Ambassador for Development programme. Since then, Jacob has been using journalism and media as a tool to empower young people and communities to reflect on their lives and situations and to take social and political action. At Leicestershire Cares, Jacob works with care experienced young people to help them raise awareness about the issues they face in society and supports them to find lasting solutions to many of the problems they face.
In the brief moments when he is not looking after his two children and working, he like to ride his bike. It is not a tandan
---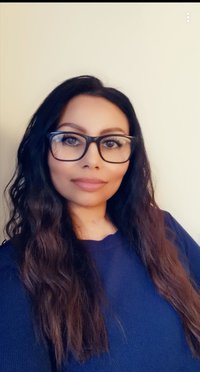 Neetu Squire
Head of Community Development
Community Development Team
07834 181 041
Neetu@leicestershirecares.co.uk
Neetu is a qualified JNC Youth Worker. She managed and developed a youth service in Nottingham for 5 years before venturing into Leicester to work with disadvantaged young people. She has over 15 years of experience working in this sector. She is a driven individual and very passionate about opportunities that can make a difference to young people and the community.
When she isn't working Neetu loves the theatre, music, nature walks and is a real film geek. She is also a proud mum to two boys, which she probably spends most of her time being their referee.
---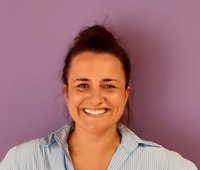 Catalina Taban
YES Project Development Officer
Children & Young People Team
07593528236
Catalina@leicestershirecares.co.uk
Catalina is our Project Development Officer for the YES Project provision at Leicestershire Cares, directly working with 15-24 year olds to help them move towards employment, education or training.
"I am originally from Romania but moved to the UK 11 years ago after finishing my degree back in Bucharest. I worked for over 7 years for a charity in Dorset in different roles from Managing a supported living house to Project Manager leading a variety of independence promoting projects for people with diverse learning abilities.
I enjoy spending time outdoors, reading, traveling and just being present in all life experiences. I love getting to know people, be part of a community and create meaning in most things".
---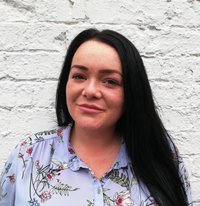 Siobhan Hirrell
UP Project Development Manager
Children & Young People Team
07761 515 130
Siobhan@leicestershirecares.co.uk
Siobhan manages the Unlocking Potential project at Leicestershire Cares, delivering holistic support to young people aged 16-25 who are ex-offenders, current offenders or at risk of offending. Siobhan has over 12 years' experience of working with hard to reach, disadvantaged and vulnerable people from various backgrounds across Leicester & Leicestershire. She has a passion to inspire and empower individuals to overcome social, economic, and interpersonal difficulties they face, to enable them to unlock their potential. Further to this, Siobhan has vast experience of working with homelessness, challenging behaviours and those fleeing domestic abuse to name a few. Outside of work Siobhan is a mum, enjoys socialising with family and friends, cooking, reading, and listening to music in her spare time.
---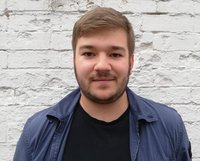 Ross Cox
YES Project Development Manager
Children & Young People Team
07761 515 127
Ross@leicestershirecares.co.uk
Ross manages and oversees the YES Project provision at Leicestershire Cares, directly working with 15-24 year olds to help them move towards employment, education or training. At the age of 16, Ross started working for Leicestershire Library Service which he went on to do for 6 years alongside studying. This is where he learned and developed a lot of his skills and realised he had a passion for helping people. Following on from this, Ross stayed within Leicestershire County Council and delivered the employability support provision on the GREAT Project until starting at Leicestershire Cares in October 2019 as YES Project Development Officer. After developing the provision and increasing Leicestershire Cares reputation on the project, new funding was secured and Ross was successful in gaining the YES Project Manager post until the end of the project. He has since developed his own employability programme, working with business volunteers to offer an intensive guide to employability and hopes to continue boosting his knowledge and skillset whilst changing the lives of young people in Leicester and Leicestershire.
Outside of work, Ross is a big lover of music and sport. He plays a lot of golf and is also a season ticket holder at Leicester City where he likes to blow off some steam at the weekends.
---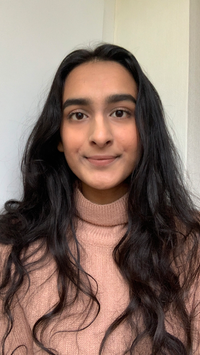 Amrina Kaur
Education Project Support Officer
Children & Young People Team
amrina@leicestershirecares.co.uk
Amrina has recently completed a Psychology degree, in which she focused on Child Social Development, Literacy and Language, and Educational Support Needs and Inclusion. Whilst at university she ran a student volunteering peer support service, and was the Ethnic Minorities Officer for a university society.
She has also worked in various roles with children and young people, such as supporting disadvantaged pupils within primary schools.
In her spare time, Amrina enjoys spending time with friends and family, listening to music, practising her embroidery skills and going on nature walks
---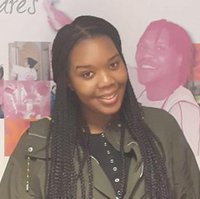 Jennifer Rodall
YES Project Support Officer
Children & Young People Team
0756 6792 285
Jennifer@leicestershirecares.co.uk
Jennifer works with the YES Project team in helping NEET young people to find employment and access higher education. With experience being a student mentor at her university and volunteering at Notts CYP teaching media and photography workshops. Jennifer wants to encourage young people to believe in themselves. In her spare time, Jennifer loves to travel having studied in Sydney, Australia, Jennifer loves to document her travels and experiences and create fun videos. Alongside going to concerts and trying new foods!
---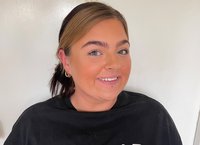 Millie Harrison
UP Project Support Officer
Children & Young People Team
Melissa@leicestershirecares.co.uk
Millie works on the Unlocking Potential project at Leicestershire Cares. Last year she graduated university with a BA (Hons) in Sociology and Criminology, studying in detail Adverse Childhood Experiences (ACE's), violent youth offending and the lack of prevention offered to young people who experience ACE's. Millie is keen to continue her studies in crime and psychology and has a passion for working with those at risk of offending, current offenders or ex-offenders. She is determined to make a difference in offering more preventative measures to those young people who need it and support them in receiving equal opportunities. Millie has worked as a youth worker, support worker and in a children's home along side studying and has also been a volunteer with the Youth Offending Service in Leicester City throughout this time.
Outside of work Millie loves going on holiday and seeing different parts of the world, spending time with family, reading and listening to music.
---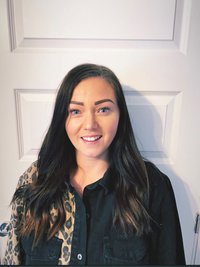 Karen Blair
Project Support Officer
Karen joined us in February this year (2021) and is currently enjoying settling in to the team and learning all about the amazing work the company carry's out. Karen reports to Sarah for the finance and operations side of the business. As well as assisting Kieran and the wider team when and where needed.
Outside of work Karen has two young boys and enjoys days out with her family. Her hobbies include cooking, reading, binge watching fantasy series and live music.
Karen@Leicestershirecares.co.uk
---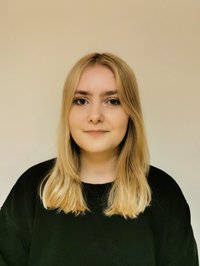 Jessica Parsley
Community Development Project Support Officer
jessica@leicestershirecares.co.uk
Jess graduated from De Montfort university with a degree in Media production. Since graduating she has been working with several charities including a sustainability charity and a local homeless charity. Jess has experience in running social media accounts, supporting website upkeep as well as helping support projects and supporting community groups.
When she's not working Jess loves sewing and crafting as well as spending time with family and friends.
---