Leicestershire Cares Board Members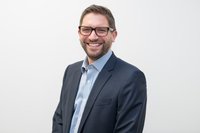 Martin Smith LLB
Chairman
Martin is a qualified lawyer specialising in corporate transactional work. He spent the first ten years of his career working in Leeds and London, training at Eversheds and then spending five years at Squire Patton Boggs (UK). Martin relocated to Leicestershire in 2009 joining Spearing Waite. Spearing Waite was acquired by Knights plc in October 2018.
Martin is married with two daughters and is a very keen cyclist enjoying frequent trips to the Alps.
---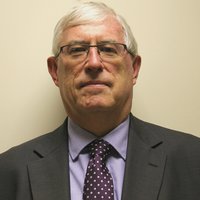 John Bowler
Trustee
John has been a director and trustee of Leicestershire Cares since early 2010, taking up the mantle previously held by his wife Margaret.
John is a Fellow of the Institute of Chartered Accountants and, having spent the first twelve years of his career with Price Waterhouse (all in Leicester but for a six month stint in Hong Kong), was with Grant Thornton for some 28 years, 25 of them as a partner, before retiring in autumn 2016. He has held a number of senior roles in the firm, managing Leicester office, Milton Keynes office, serving as an elected member of the firm's Partnership Oversight Board for nine years, and Chairing the firm's Partner and Director Selection Panel for well over ten years.
Married with one adult daughter, John is a retired amateur cricketer and golfer, who now enjoys his sport in a more sedentary manner, mostly at Welford Road, whilst getting exercise helping daughter Liz with her horses. He is also an active trustee of his local village library in Markfield.
---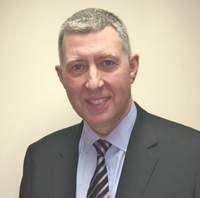 Nigel Mills
Trustee
Nigel joined the Leicestershire Cares Board in 2014 and since 1999 has been Property Director of the Sytner Group. The Leicester based prestige car retailer operates from 100 sites in the UK and has over 7000 employees.
Sytner became Cares members in 2012 as part of their aim to 'Give Something Back' to the local communities in which they operate.
Nigel is a qualified Chartered Surveyor and previously worked as a Partner in a Nottingham based firm of Property Consultants. He lives in Leicestershire with his wife and two children and is a season ticket holder at Leicester Tigers.
---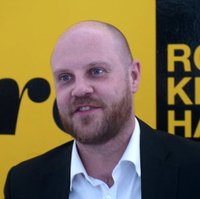 Jamie Mollart
Trustee
Jamie Mollart is a Director and shareholder of highly regarded and well-established Leicester based full-service marketing agency Rock Kitchen Harris.
He grew up and was educated in Shropshire before moving to Leicester, where he worked at the Leicester Mercury and in a variety of other marketing roles before joining RKH.
Having joined RKH a decade ago as an Account Manager, Jamie took on the role of Client Services Director in 2012, becoming a shareholder after an MBO in 2013.
Jamie has huge experience in marketing having worked on B2B, Consumer, Fashion, Finance, New Homes, Public Sector and Food clients, including Taylor Wimpey, IKEA, Poundstretcher, Vision Express and Gatwick Airport.
Jamie is married and has just become a father for the first time.
---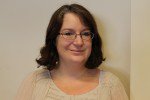 Jayne Arnold
Trustee
Jayne is an Engineer by background, graduating from Loughborough
University with an Honours degree in Manufacturing Engineering and
Management. Since graduating however she has been working in the IT
industry, firstly in technical roles and then moving on to more customer
facing customer services roles. In 2005 she was appointed Customer
Services Director at thankQ Ltd a software company which wrote software to
support the NFP sector and was instrumental in creating a
relationship with Leicestershire Cares as part of their CSR policy along
with the environmental standard BS8555.
Since 2013 Jayne has been managing Customer Services for the NFP
division of the Access Group which supports over 3000 NFP organisations
with various types of software (CRM, HR, Payroll, Ticketing etc.) and
where the relationship with Leicestershire Cares continues.
Outside of work Jayne lives in Leicestershire with her partner and two
young children and is involved in the management and fundraising
committees for the local preschool. She enjoys sewing and knitting when
time allows and is looking forward to rediscovering her love of sailing
and diving once the children are old enough to join in.
---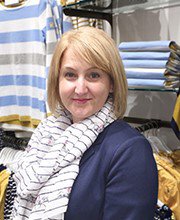 Lyn Warren
Lead Trustee for Safeguarding
Lyn Warren joined the Leicestershire Cares Board in November 2018.
Lyn is Chief Human Resources Director for EVRi, a UK based parcel delivery company. Having joined the business in October 2022, Lyn is responsible for leading on all areas of HR for the business including Resourcing, Learning and Development, Employee Relations, HR Support and Health and Safety. Before joining EVRi, Lyn was Retail and HR Director for Joules, the Leicestershire based premium lifestyle brand who have supported Leicestershire Cares since 2016.
Lyn has over 25 years' experience working within Retail and Leisure including roles at Carpetright, Virgin Active, Dixons, Gamestation and Home Retail Group.
---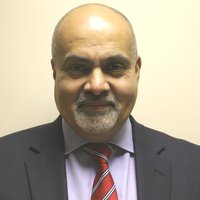 ---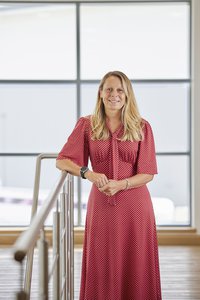 Karen Holdsworth
Trustee
Karen joined the Leicestershire Cares Board in May 2023.
Karen is Group Community Coordinator for Samworth Brothers, one of the country's largest chilled food manufacturers, and leads their group community and charity work.
Outside of work Karen lives in Leicestershire and enjoys spending time outdoors walking, running and generally keeping active.
---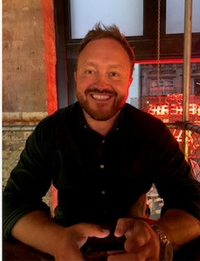 Adam King
Trustee
Adam has worked in the FMCG industry for over 15yrs with the majority of those spent in Marketing and Creative Roles.
Currently working as Marketing Director for The Company Shop Group, the UK's leading redistributor of surplus food and household items.
Prior to joining The Company Shop, Adam worked for Samworth Brothers for 9 years firstly as Creative Director and then recently having responsibility as Community Director for the groups community strategy and the 'Ye Olde Pork Pie Shoppe' retail and online business.
Elsewhere Adam has worked for Noble Foods, both in the UK and US where he successfully launched the happy egg brand and worked with retailers to grow their categories.
Based in Leicestershire, Adam is a passionate Leicester City supporter and lives with his partner Michelle and two dogs Albert & Freddie.
---