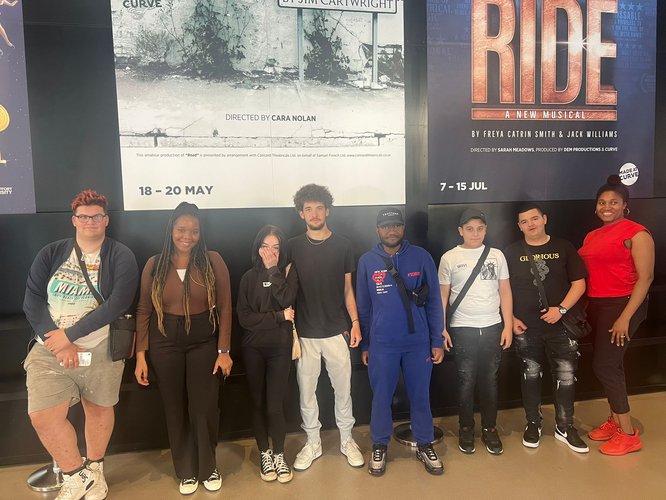 View larger
Last week, the Violence Intervention project took participants to the Curve Theatre to watch "Heathers," the West End Hit production. This was the first time for participants to experience the theatre and creative arts.
The show "Heathers," follows Veronica Sawyer and Jason Dean. Veronica is a high school student struggling with her outsider status and is desperate for acceptance from the in-crowd. As the story unfolds, we witness how her desire to be part of the 'in-crowd' tackle relationships and love leads her down a path she never intended, pushing her to act out of her true character.
This resonates with the Violence Intervention Project as it sheds light on the sway of peer pressure. We work with young individuals often influenced by peer pressure, mirroring Veronica's journey. The pursuit of validation and the desire to prove their 'coolness' can sometimes drive them into the wrong circles, where negative influences can impact their decision-making.
Having the right group of friends is important

VIP Participant
I really enjoyed the show, was my first time going I want to go again

VIP Participant
"Heathers" further explores Adverse Childhood Experiences (ACES) through the character Jason Dean (JD). due to his challenging upbringing with his father. This portrayal is a reminder of how childhood trauma can cast a long shadow on one's adult life. This theme significantly echoes our experiences working with our participants, highlighting the significance of a stable foundation during their formative years.
In conclusion Heathers is not just a play, but a reflection of the real-world dynamics our project addresses. It is a reflection of the complexities young people face daily, it resonates deeply with our aims to guide our participants towards making the right choices, empower them to navigate negative influences, and foster resilience in the face of challenges.
The show Heathers provided VIP participants with the opportunity to experience the arts. For some of them, this was the first time they had ever visited the theatre. The show accurately depicted some of the issues within which some VIP participants are often embroiled. It was a great show, and it was worth the trip to see the spark in the eyes of some of our participants at the end.-

Chikodi Oraka, VIP Youth Justice Project Development Manager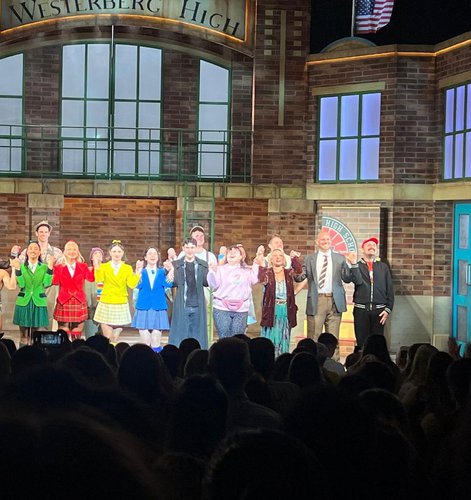 View larger