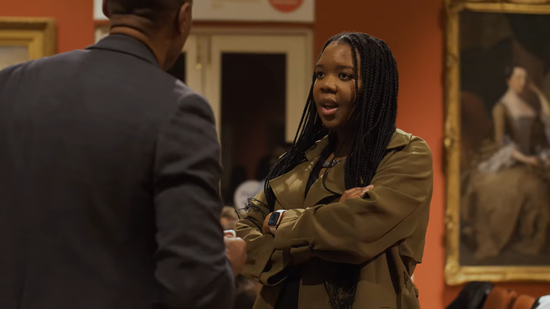 It was great to network with colleagues across delivery partners of the YES Project last week and come together to celebrate and reflect on the success of over 6 years of collaboration on this Building Better Opportunities project. Hearing the hard data regarding the impact that the project has had across Leicester and Leicestershire was extremely humbling. Having supported over 843 local young to overcome their individual barriers and work towards achieving their personal goals, Leicestershire Cares are extremely proud to have been a part of this programme.
---
"What stands out to me were the work tours, where we got to go to different industries"

Dan – YES Project Participant
Of course, the highlight of the evening was the chance to hear from the perspective of those participants who have accessed the support provided by these projects and find out from them, exactly how this collaboration has assisted them to overcome barriers and achieve their goals. It was fantastic to see former participants in attendance on the evening and definitely brought a tear to many in the room after hearing their stories of success and seeing their smiles.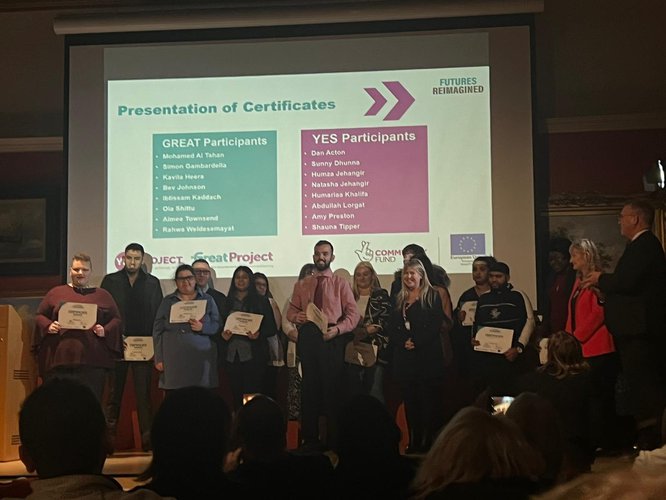 "These projects demonstrate that there is a more compassionate way of supporting vulnerable and unemployed adults"

Dr Peter Butler – Reader in Employment Relations, People, Organisations and Work Institute – De Monfort University
It was great to get the opportunity to hear from Dr Peter Butler from De Monfort University about his research into the project and how it further highlighted the need for collaborations like YES to provide intensive support to people in need. This research highlighted that YES offered much beyond what is currently available under government funded active labour policy and it has inspired Leicestershire Cares to continue to work in a creative and agile way to continue to make a strong impact to those in need. Leicestershire Cares are currently in the development stages of launching a new project to support SEND young people which will build on the learning of the YES team.