Businesses, local authorities and partners stepped up to support our Bags Of Hope campaign, with everyone pulling together to make a difference for our communities across our city and county. We asked for support, and the response was outstanding. Even though this project took place through very challenging times, it really did prove how when we all work together to make a difference what a significant impact we can have.
This simple yet effective initiative has been a real boost to so many people who were having to deal with a range of issues, and being able to give #BagsOfHope was heartfelt and turned despair into hope. We cannot thank everyone who was involved in the campaign enough, your passion, commitment kindness were phenomenal.

Kieran Breen, Chief Executive, Leicestershire Cares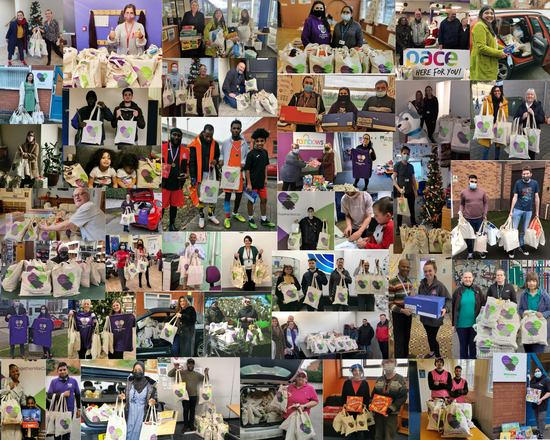 View larger
TOTAL OF BAGS DISTRIBUTED ACROSS THE CITY AND THE COUNTY:
1241
RAISING £18,615
REACHING 57 COMMUNITIES CITY AND COUNTY
WITH 27 BUSINESSES AND PARTNERS INVOLVED WITH
146 INDIVIDUALS TAKING PART
THANK YOU!
Communities are a place for an individual to involve and evolve. Let's build bridges, not walls.

Neetu Squire, Head of Community Development, Leicestershire Cares