Last Thursday, the Community Development Team attended and volunteered to support a celebration event for the Queen's Platinum Jubilee at the New Parks Community Centre in Leicester City.
The Team arrived early on a beautiful summer's day to help Community Centre staff set up and operate some of the exciting activities on offer in advance of the arrival of hundreds of members of the local community.
The Jubilee celebrations kicked off with an edifying address by the Lord Mayor of Leicester George Cole, who welcomed attendees and offered some reflections on the significance of the Jubilee.
After that, community members were free to enjoy themselves by joining in with the range of fun and games provided for the event, including inflatable slides, a mechanical bull ride, and some friendly five-a-side children's football matches (that the Team helped to run!)
As morning turned to noon, attendees who had made a prior booking could take part in a wonderful outdoor lunch, sampling delicious sandwiches and cakes while they sat beneath lines of Union Jack bunting.
For the grand finale, the Community Centre invited a Beatles tribute act, all the way down from Liverpool itself, to perform a set of the Fab Four's most iconic hit songs. Decked in snazzy suits and toupees, the band wooed over the crowd and, by the end, had them singing along to a riveting rendition of "Hey Jude"!
It was an awful lot of fun, helping with the Platinum Jubilee celebrations. Getting a real blast from the past from the Beatles tribute act was definitely a highlight!

Edgar Roberts, Project Support Officer, Community Development Team
At the event, the Community Development Team also had the opportunity to catch up with Jo Randall, Director and Manager at Team Hub CIC, the organisation that has run the Centre since 2017. They were able to speak with Jo about the progress of the weekly drop-in sessions the Team has been running at the Community Centre since April, supporting local youth facing problems with housing access.
The Community Development Team are honoured to have been able to contribute to the New Parks Community Centre's valuable community event and to the nationwide celebrations of the momentous Platinum Jubilee. We will continue to support and work in partnership with community groups in city and county to build a safer, more inclusive Leicestershire, where no one is left behind.
#TogetherWeCan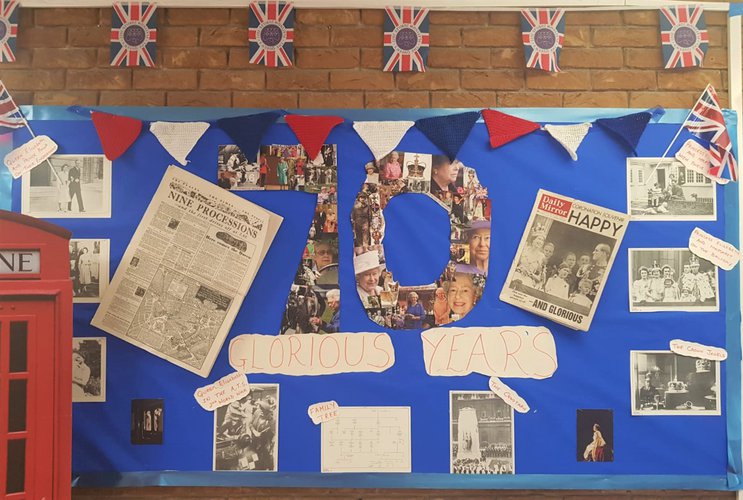 View larger
For more information about getting involved in our Community Development Work please contact:
Email: Neetu@Leicestershirecares.co.uk
Tel: 07834 181041