Nine businesses / organisations including Joules, PrintPrint, Leicester City Council and The Samworth Brothers group have given Speedy Speaker talks at five events so far this autumn term supporting whole year groups both virtually and face to face at Brookvale Groby Learning Campus and Gartree High School.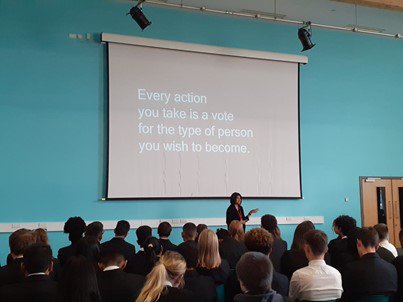 These events are highly valued by schools as it opens young people's eyes to careers they may not have thought of as well as advising them on possible routes to take to reach their goals. In addition to this, our business volunteers share personal stories about career challenges and obstacles they faced on their journey and steps they took to overcome these challenges.
The presentations were pitched perfectly with insight into the real human skills we need to make our careers work such as resilience, curiosity and kindness.

The Limehurst Academy
To volunteer as a speaker at any of our events this academic year please see our list of upcoming dates Employability | Leicestershire Cares .
If you are a school or a business that would like more information about our employability events please contact charlottert@leicestershirecares.co.uk for more information.