Leicestershire Cares pairs volunteers from our business members with schools and colleges across Leicester, Leicestershire and Rutland to deliver high quality, meaningful employability activities. These help improve students' academic attainment, life chances, social mobility and the potential for future wage earnings, while providing businesses with valuable opportunities to develop their talent pipeline and give back to the community.
Activities your business could get involved with include:
Inspirational talks and speedy speakers
Workplace visits and tours
CV workshops
Q&A panels
Industry showcase events
Employability Team Challenges
We have adapted our Employability events since the COVID-19 pandemic. Since May 2020 we have delivered online careers talks events, developed a virtual employability resource pack and partnered with volunteers from business who have created videos with their advice and tips on different careers.
We're also open to any new ideas our business members have. If you'd like to get involved, please contact Charlotte in our Children and Young People team on Charlottert@leicestershirecares.co.uk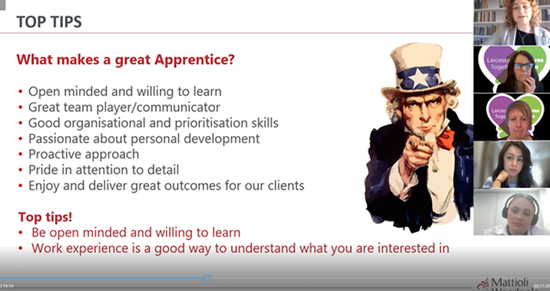 View larger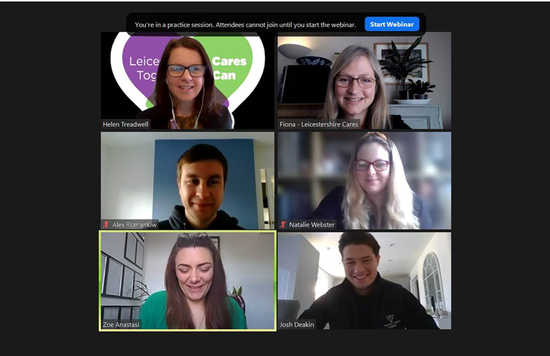 View larger