The Community Development Team have had a terrific quarter over the summer. The Making Moves project successfully moved several young people permanent accommodation, our Power To Change project has set up sustainable, flourishing programmes in community groups across the city, and our Team Challenges programme is coming to a close having delivered vital support to communities in danger of being left behind. Now, as winter approaches, the Team are looking forward to partnering up once again with our business members for our #BagsOfHope, Festive Challenges, and Toys on the Table campaigns so we can make a positive difference in people's lives this festive season!
Successes:
The Community Development Team delivered 11 Team Challenges in total (2 more are in the process of being organised). These saw volunteer teams from a number of our business members graciously giving their time to help maintain and look after the sites of community groups across the city and county.
Our "Making Moves" homelessness project, which provides drop-in and group sessions that support young people who are vulnerably housed, successfully moved 4 young people into permanent accommodation – 2 from the YMCA and 2 from the Freedom Youth Club for refugees and asylum-seeking young people.
The Community Development Team partnered up with Cheryl Armatrading from the Antoin Akpom Achievements Foundation and Tracy Renshaw from Walker & Son to support 31 young people on a trip the Houses of Parliament in Westminster, London, where they were given a guided tour to learn about UK governmental politics. The young people were a combination of attendees from the Freedom Youth Club, SOCOPA, and the Highfields Centre.
The Community Development Team also supported 31 young people from the Freedom Youth Club on a trip to Skegness and supported 30 young people from the Highfields Centre on a trip to Waterworld at Stoke-on-Trent.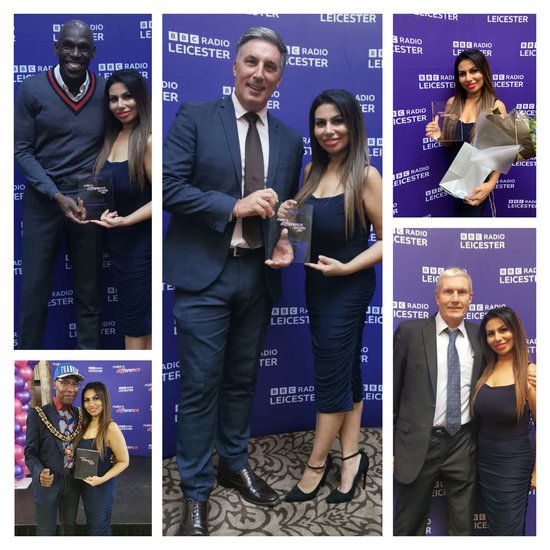 View larger
The Community Development Team have also seen big success in finding new, innovative ways to build supportive partnerships between business members and community groups. We teamed up with Sytner Group, who sponsored the uniform for a youth basketball group established under the Community Development Team's "Power to Change" project at the Somali Communities Parents Association (SOCOPA). We have also been busy building links with new community groups and finding new ways we can help them deliver services that ensure no one is left behind:
By partnering up with the Leicestershire Police, we were able to deliver some brand-new, top-of-the-line sporting equipment to two Sikh community youth boxing projects in Leicester City, one at the Gurdwara Shri Guru Dashmesh Sahib and the other at the GNG Gurdwara. These projects are now poised and ready to give young people in the community a safe place to stay active.
The Community Development Team are now working in collaboration with the Dialogue Society, a national charity that strives to advance social cohesion, to see how we can bring communities together.
The Community Development Team have attended and supported a number of fundraisers, community dinners, festivals, and dialogue events in a number of different communities, including:
The Highfields Centre's 50th Anniversary Celebration Dinner and AGM
Supported a community awareness event and fundraising dinner in aid of UK Sepsis Trust at Wesley Hall
3 "Conversation with the Police" events at St Matthews, the Afro Caribbean Centre, and the Freedom Youth Club
Met with the Leicestershire Police and Crime Commissioner Rupert Matthews at Belgrave alongside Councillor Nita Solanki and the grassroots community football club Cossington FC to discuss how the police can meet community needs
Attended Sytner Group's fundraiser BBQ and raffle event with 5 young people from SOCOPA. The raffle raised £940 for Leicestershire Cares!
It should come as no surprise then that the Community Development Team have received recognition for their hard work from two major awards sponsors!
Just this month, Head of Community Neetu Squire took home the "Together Award" at BBC Radio Leicester's inaugural "Make a Difference" Awards. Neetu received the Together Award in recognition of her work creating real change by breaking down barriers and bringing people together from different walks of life for a common cause.
In addition, the Community Development Team as a whole was shortlisted as a finalist in the "Community Impact" category at the 2022 East Midlands Chamber Business Awards. This category recognises businesses, charities and social enterprises that have made Corporate Social Responsibility a key part of their planning and who have had a demonstrable positive impact on issues within their local community. Go team!
The Community Development Team have also given out their share of awards this quarter. At the Leicestershire Cares Annual Awards Ceremony this September, we celebrated our hardworking and dedicated business partners from across the city and county, who enable us to carry out projects that change people's lives for the better:
Louise Bilbie at Stepnell Ltd. took home the award for Outstanding Contribution to a Holiday Hunger Scheme. Reflecting her untiring dedication to helping this programme, which delivered pack lunches to children and families in financial hardship across Leicester City, this was an award very well-earned. Thank you, Louise!
Francesca Summers at Sytner Group received the awards for Outstanding Contribution to #BagsOfHope Campaign and for Community Development Volunteer of the Year. These awards were given in recognition of the time, effort, and generosity Francesca has consistently shown to all of the Community Development Team's campaigns, every step of the way. Thank you, Francesca!
So, what's next? The Community Development Team are already working hard to prepare a number of campaigns for the end of the year, which will give our business members the opportunity to give back to the community and help make sure no one is left behind this festive season:
Festive Challenges – businesses can provide volunteer teams to visit community groups and do something to bring a bit of joy into people's lives this festive season
#BagsOfHope – business members can donate bags of festive treats to be delivered to vulnerable communities across the city and county
Toys on the Table – we have the opportunity for business members to send volunteers to the "Toys on the Table" charity and help them with wrapping toys which will be given to young people from less privileged communities this festive season
The Community Development Team look forward to brokering further collaborations between businesses and community groups in the future, so that together we can build a safer, more inclusive Leicestershire where no one is left behind. We would like to take the time to express our enormous gratitude to all our business partners whose generous support enables us to deliver campaigns that can making a lasting positive difference in our communities.
#TogetherWeCan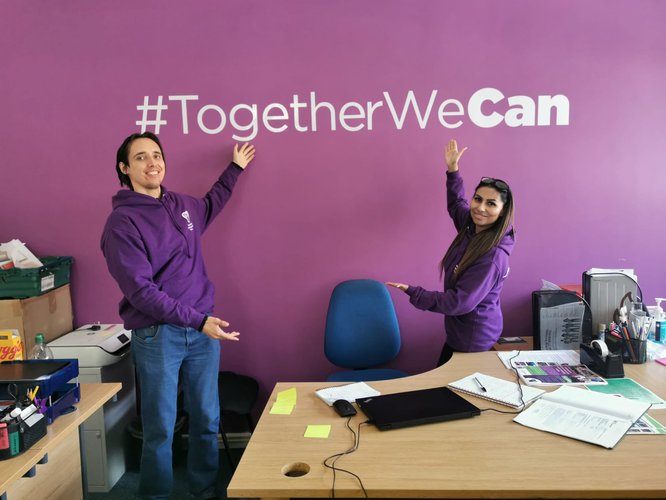 View larger
For more information about getting involved in our Community Development Work please contact:
Email: Neetu@Leicestershirecares.co.uk
Tel: 07834 181041