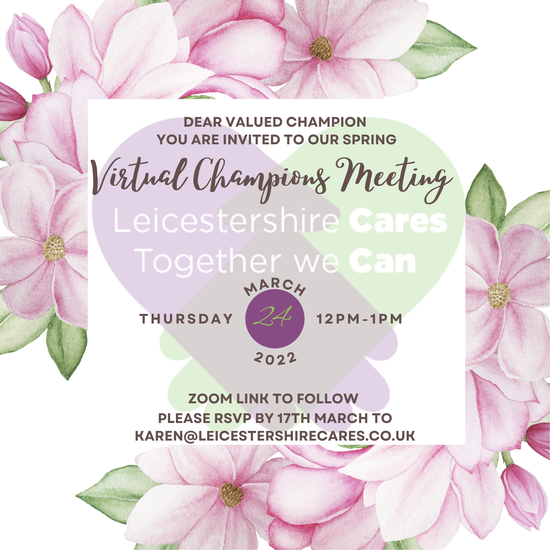 View larger
We are looking forward to hosting an online get together of our business champions on March 24th. These meetings are a great opportunity to reflect and learn. At this meeting as well as sharing the highlights and challenges of the last few months we will be:
Asking champions how they want to be involved in our work over the coming year.
Sharing our new volunteering events calendar.
Letting champions know more about our "Power to Change" approach.
Giving out awards for outstanding contribution to our work over the last six months.
Linking business, community and public sector is central to all we do. So, it is always great to catch up with our champions, to share thoughts and ideas. We are looking forward to a really productive meeting

Kieran Breen CEO Leicestershire Cares