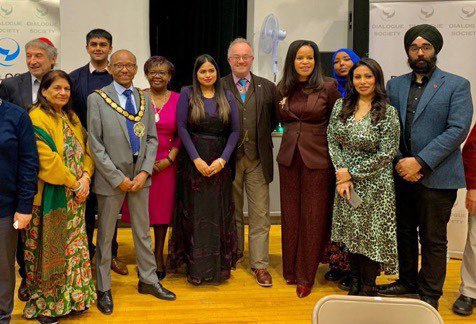 View larger
Our community development team were honoured to attend the local Christmas celebration of the Dialogue society. Along with local politicians and representatives from a wide range of local faith and community groups, the team had a chance to network, share and learn.
In these challenging times it is more important than ever, that we build bridges across community and faith based groups so we can all work together to ensure nobody is left behind across our city and county, so opportunities like this are invaluable

Neetu Squire Head of Community development
Our community development team is currently supporting a diverse range of community groups who seek to tackle disadvantage, discrimination and poverty. In the New year we are seeking to scale up our "Power to Change" approach.