Our community development team have been delighted to support Cossington FC, a grassroot community led initiative in Belgrave that seeks to provide young men from a diverse range of background with opportunities to play football and socialise on a Sunday. The initiative has been supported by local Councillors and also the Silver Star Diabetes charity who have donated a strip to the team.
It is inspiring to see such a great example of local people wanting to work together to bring so many people together, so they can stay physically and mentally fit

Neetu Squire Head of Community Development.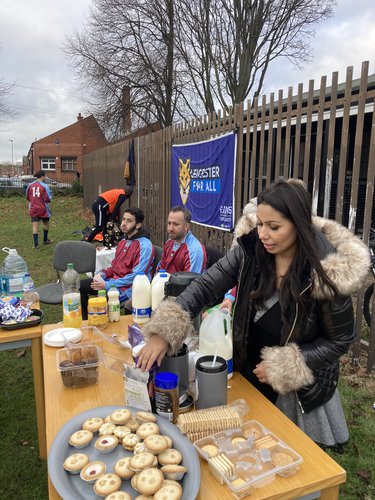 View larger
On Sunday the 12th November the group hosted a mini tournament where young people from across the world played their hearts out and also got a chance to wear their new kits, socialise and enjoy a pitch side lunch.
Our hope is we can build this initiative and offer these young people an alternative to alcohol, drugs and street gangs, you can see what a great bunch they are and if we can build the group up we can do so much more

Dinesh Volunteer worker Cossington FC.
We are looking forward to working with the Belgrave community in the New Year to see how we can use our links with community, business and the city council, to further develop this much needed initiative.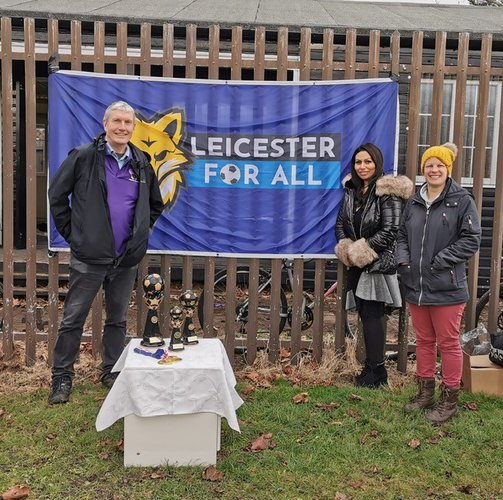 View larger