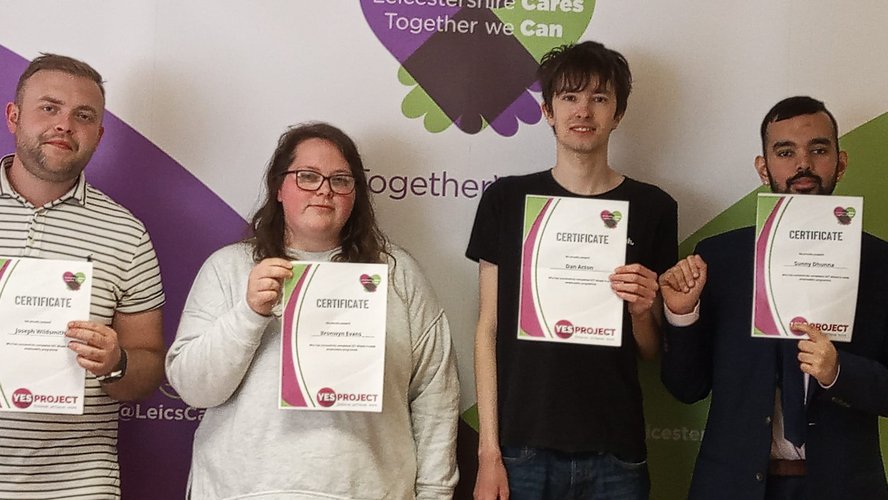 View larger
We want to say a massive thank you to our business members for volunteering at our six-week employability programme GET Ahead. During the six-week, we delivered sessions on CV building, Job Searching, Preparing for interviews, workplace behaviours, and employee rights and responsibilities, in which business volunteers participated.
In our first session, Jaime Taylor from Hinckley& Rugby Society and Jacob Brown from Leicestershire Cares shared with our YES participants their career journey and what helped them progress into their current roles. This allowed our participants to understand better the world of work and what knowledge and skills they would need to get into a specific industry. Our Young people left feeling motivated after the session as they were able to get an insight into the career options and opportunities available to them.
For week 4, Tracey Ingram from Hinckley and Rugby Society spoke to our participants on How to behave in the workplace for a successful start. She covered contracts, work ethics, being a good team member, health and safety at work, and much more. Our participants are now aware of what they should expect to promote a safe and healthy work environment for themselves and future colleagues.
Thank you to all our volunteers who came and supported our Young People throughout the programme. Congratulations to all the young people who completed their employment training and are now actively seeking work.
It was really good. Great to hear about professionals' experiences.

YES Participant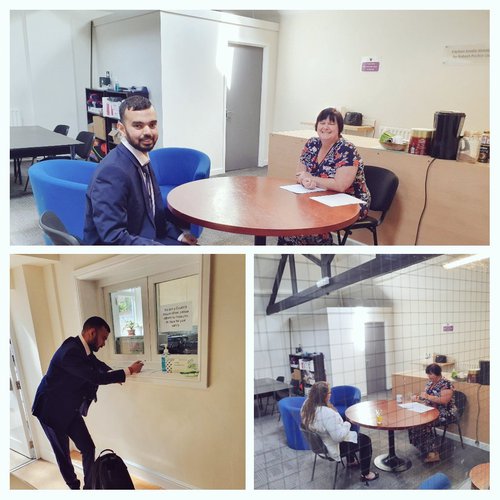 View larger
I am so happy that I have met new people and built my confidence and communication skills

YES Participant
For more information about the YES Project, contact Ross Cox at Ross@leicestershirecares.co.uk.