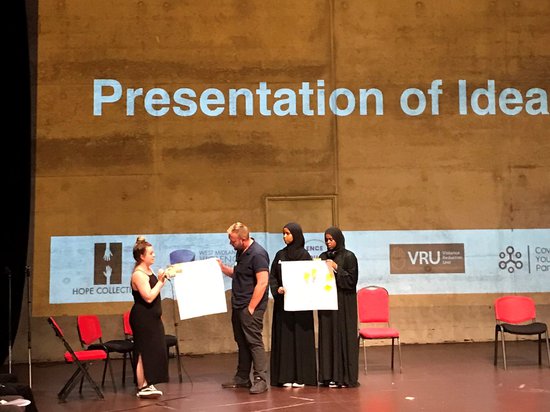 We were very excited to attend the Midlands Hope Hack on Thursday 14th July. Organised by the Hope Collective and Violence Reduction Network (VRN) teams from across the Midlands, the Hope Hack brought together over 100 young people aged 16-25 to find solutions for a fairer society. Leicestershire Cares - along with St Matthews Big Local , YMCA, Somali Community Parent Association, Leicester City in the Community and Women 4 Change - represented Leicester at the event.
Rather than focussing on issues, the event aimed to #changetheconversation and encourage young people to think of new ways in which the key challenges they face could be tackled. Throughout the day, young people led workshops on topics such as Education, Racism and Division and Poverty and Inequality to think of solutions that could be implemented by policy makers. The groups then presented their ideas back to the whole audience in a range of ways, including posters, role plays and songs.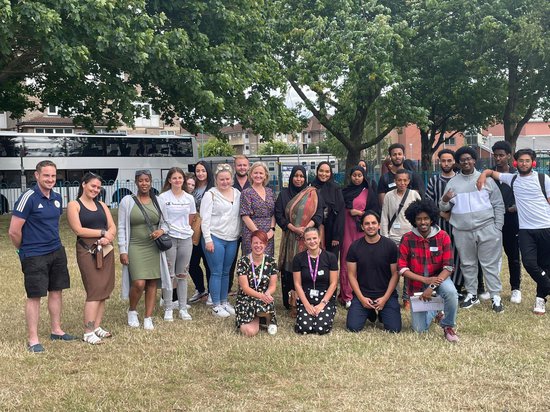 View larger
Three young people from our leaving care, YES and VIP Projects attended the event and took part in sessions on Housing, the Environment and Youth Work. Meanwhile, our Head of Children and Young People facilitated the session on Employment and Skills. The day was brilliant, with lots of inspiring and passionate talks, innovative ideas and shared understanding taking place. There was a real buzz in the air, and by the end our young people felt motivated to make a real change in society.
We would like to thank the Leicester, Leicestershire and Rutland VRN inviting us to the event and supporting us to take part. We're excited to see where our ideas might go from the Midlands Hope Hack and look forward to the Leicester hope hack which will take place later this year!
#TogetherWeCan #ChangeTheConversation