Working in collaboration with our Community Development team, we were excited to be able to set up a work tour on the We Discover project for a group of students from Ash Field Academy with more severe special educational needs or disability.
Lady Jane Court Care Home in Aylestone hosted the students on 7th June. The fantastic staff made everyone feel so welcome. The students had the chance to ask them questions about the home and how it's run, to chat with residents, play games and one student who loves washing machines, was even taken to see their industrial sized washing machine. He was very happy.
"Absolutely invaluable experience for our pupils. Thank you so much. One of our students said it was his best experience he had had in school."

Victoria Mills, Teacher from Ash Field Academy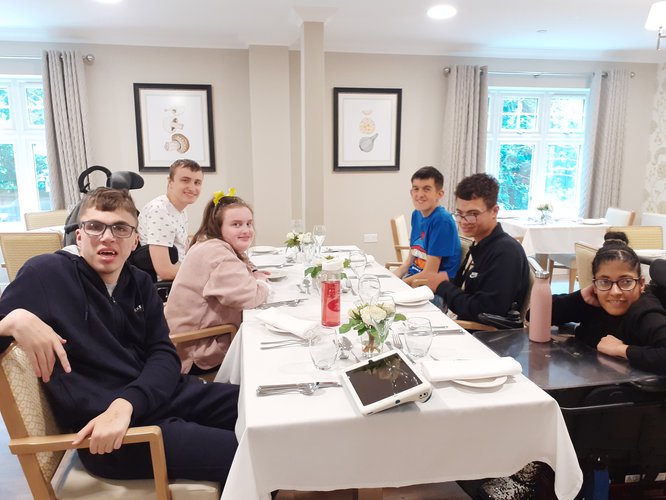 Huge thanks to the staff of Lady Jane Court Care Home for such a rewarding visit.
Information on the We Discover project
Working in partnership with the Leicester and Leicestershire Enterprise Partnership Careers Hub, We Discover project supports students in key transition years at Special Educational Needs and Disability schools in Leicester and Leicestershire. Funded by the Careers and Enterprise Company's Effective Transitions Fund, the aim of We Discover is to deliver tailored careers interventions to students in order for them to make successful post-16 transitions.
If you would like more information please contact Fiona@leicestershirecares.co.uk or Amy@leicestershirecares.co.uk