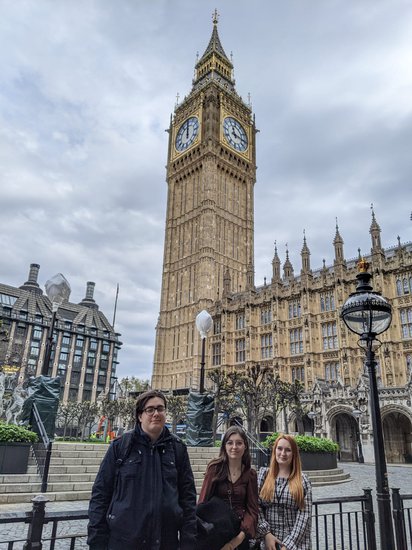 View larger
In recent months, we have been working with three of our care experienced young people on a national project which aims to improve welfare support for care leavers.
Led by Learning and Work Institute, this project is working with three care leaver organisations (including Leicestershire Cares) across England to explore the challenges CEYP face in accessing welfare support, develop policy solutions, and act on these.
Since the start of the project, Tash, Casey and Darren have written to and met MPs from different political parties, the Directors of Children's Services, lead Councillors for children's social care, and promoted our policy asks on the radio and online.
The policy asks are gaining a lot of support from across the political spectrum, and the project is now getting ready to launch them nationally!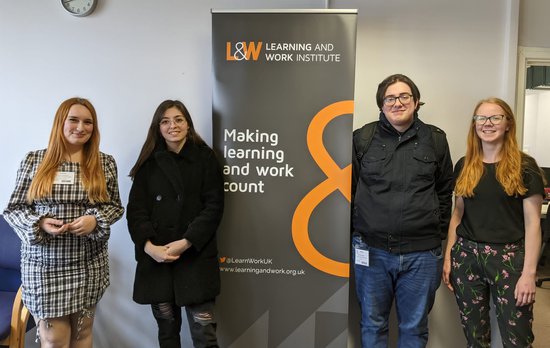 View larger
On Tuesday 19 April, we were delighted to be invited to Learning and Work Institute's office in London, to help them plan the national launch of the policy asks, which will take place at the end of May.
We started the day with a tour of the Houses of Parliament, which was organised by Jon Ashworth MP's office. The tour took us through the House of Commons and the House of Lords, and gave us an insight into how policy is developed and turned into law.
We also met with Helena Wysocki, Senior External Affairs Officer at Learning and Work Institute, to plan launch day! This involved some stakeholder mapping, thinking of different communication methods and channels, and drafting some social media posts to promote our policy asks.
Going to London and working with staff at the Learning and Work Institute was an amazing experience. It was good to see all the work we had done online come to fruition in person and we couldn't have done it without the collaboration of both us as young people and the staff from the institute.

Tash
It wasn't all work though! With this being the first time two of our young people had been to London in their adult lives, we made sure it was a trip to remember. The London Eye gave us the opportunity to see Parliament from a completely different perspective! And a visit to M&M's World was lots of fun too. We finished the day relaxing in Trafalgar Square, before catching the train home.
It was fun and interesting, especially the tour of Parliament. I loved the experience of the London Eye and enjoyed working with Learning and Work Institute to further improve our project.

Darren
A huge thanks to Learning and Work Institute for giving us this brilliant opportunity, and to the local and national policy makers who have supported our project so far. Our Universal Credit policy asks will be launched nationally at the end of May - watch this space for updates!
In the meantime, you can read more about our work with care experienced young people.