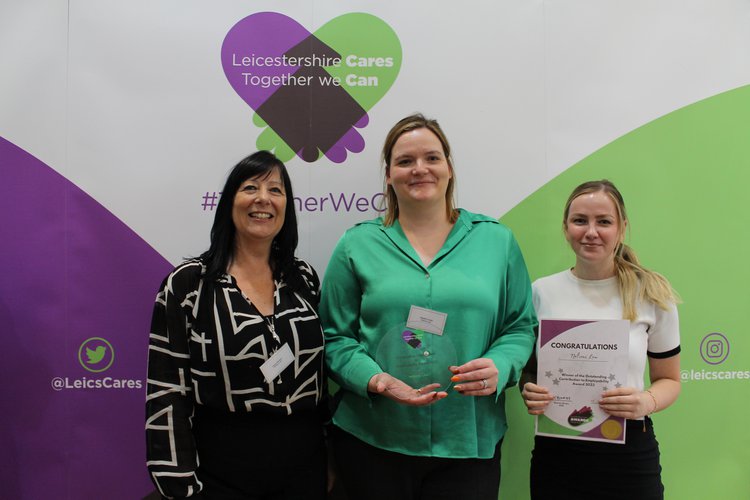 View larger
Congratulations to Nelson's Law winning this award recognising their outstanding contribution to our Employability in schools sessions.
Pictured are the Nelson's Team who have attended a number of both employability workshops and interview skills sessions and it's always a pleasure to welcome the team who can give young people a real insight into careers in Law.
We have admired Nelson's significant contributions to our sessions and emphasises the importance of local businesses linking up with schools and we really look forward to working with them in the future.
Congratulations Nelson's !
We're so overwhelmed and absolutely thrilled to have won an award last night. It is really very special and will take pride of place in the office.

It's our absolute honour to get involved with the work that you and your team do at Leicestershire Cares. It was very enlightening to hear some of the statistics last night, and the impact of the work of LC. We thoroughly enjoy working with you all and giving back to our local community is so very important to us as a company.

We're really looking forward to continuing to get involved, so no doubt we will see you again very soon.

Danielle Young , Nelson's Law
We would also like to take this opportunity to thank and congratulate our nominees for the award:
Samworth Brothers
Melton Foods (part of the Samworth Group)
Hinckley and Rugby Building Society