To celebrate National Careers Week, Leicestershire Cares would like to highlight some of the work we have being doing with our business volunteers this academic school year to support students in Leicester, Leicestershire and Rutland to make career decisions and bridge the gap between education and the world of work.
22 of our business volunteers have given short motivational careers speeches to year groups of students at 7 schools. This entailed speaking about their job role, the company they work for and their career journey with barriers they overcame along the way.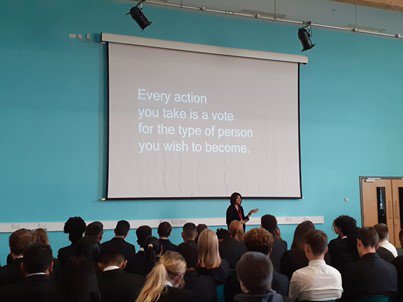 Other employability events that we have been delivering with our business volunteers are CV workshops, Guess my job events and skills workshops. In total just over 4000 students have been supported by these careers' events and activities.
Thank you so much for another fantastic event, it's amazing to see a genuine buzz about careers in our SHINE lessons. Please pass on our thanks to the volunteers for giving up their time today, we appreciate it so much and the feedback from Year 9s and their tutors has been so positive.

Mrs B Rumming, The Winstanley School
Now that volunteers are happier to go back into schools following the latest wave of Covid and schools are welcoming visitors once again, we are returning to face-to-face interview technique events. In November 2021 we delivered our first in school student mock interview at the Longfield Academy, Melton Mowbray after a year and half of remote events.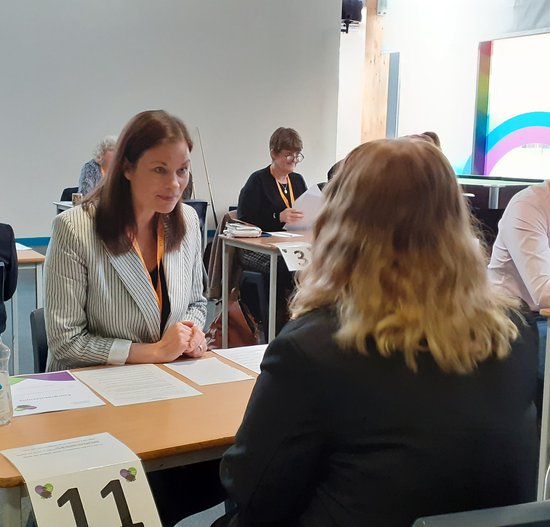 View larger
100% of students that gave feedback said that they enjoyed their interview experience with 100% saying that it had improved their confidence
I and the Year 10 students are sincerely grateful for your professionalism, kind words, support and advice given today. It was an absolute delight to have met you all and I hope you can come to Long Field again - please never underestimate the positive impact you make on young people.

School quote to our business volunteers
This academic year just over 1650 students have been given a mock interview and valuable feedback with a business volunteer.
Can you empower students by being part of one of our events that link education with the world of work? If so please follow this link to get an overview of each activity.
For more information or to book on to an event please contact helen@leicestershirecares.co.uk