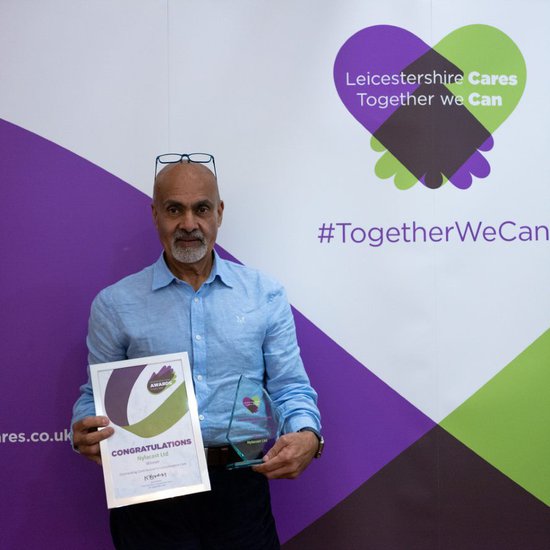 View larger
We are delighted to announce that following our annual awards celebration, NYLACAST were our winner for outstanding contribution to the community development team 2021.
Nylacast contributed more than what was required from us. They provided the community, staff, and young people with PPE equipment, donated gift boxes for our Collect 4 Christmas campaign, supported our Bags of Hope and looked after the team's welfare at Leicestershire Cares.

Nylacast go above and beyond for all our campaigns in community development and no matter what new initiatives we may have they always get on board and support where they can. They have been kind and generous throughout the pandemic and have shown solid support to our communities

THANK YOU!

Neetu Squire- Head of Community Development
We would also like to congratulate the runners up and give thanks to our nominees who have also played a vital part in our community development work, and they were:
Wakers Deli & Sausage co- Samworth
TT Electronics
Alltruck PLC
If you would like to know more information or get involved with our community development work, please contact Neetu@leicestershirecares.co.uk.