Developing the 'Power Within'
We have been working with our Young People to identify the immediate issues they want support with to ensure that progress in all areas can be achieved. Some of the areas our young people sought support in was; improvement to their mental health. issues around housing and financial management, providing a safe space to raise awareness around drugs. Other issues that were worked on included the barriers to employment and education.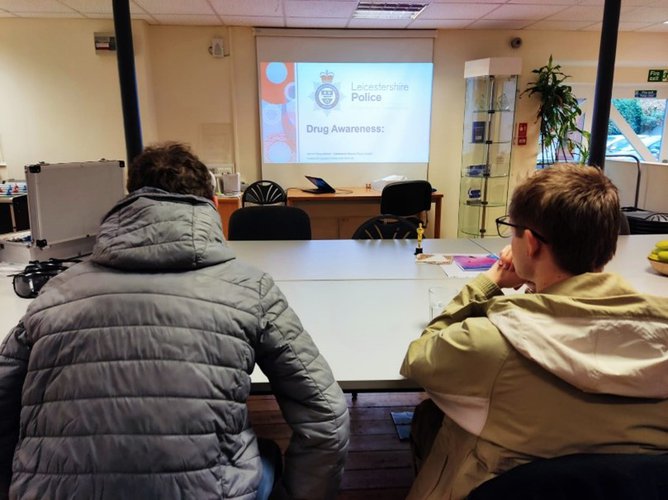 View larger
Making our 'Power With'
The work we do with Care Experienced Young People centres around bringing them together with other young people that have had experience with the care system. This quarter we have continued to put in place social activities for them to create lasting memories with other people.
We have kept our Chill and Chat sessions running to have a unique opportunity to socialise without the pressure of having to do anything. It was also brilliant to have one young person volunteer at these sessions. Another young person completed a one week work placement at Leicestershire Cares, and was successful in securing a paid part-time youth work role with the team.
Working with one of our partners, Pedestrian, we have been able to deliver weekly creative art workshops at our base in Tower Street. We were thrilled to also be able to take the young people on a tour of Everards brewery.
Creating our 'Power To' successes
Both locally and nationally the young people we work with have been using their voice to inform, educate and influence. This quarter locally our young people have;
Delivered care experienced training at Leicester College
Appeared on the radio for national Care Day
Interviewing new staff at Leicestershire Cares.
Becoming members of staff at Leicestershire Cares
Nationally our care experienced work has seen;
3 young people travel to London to influence and campaign around the Universal Credit offer for Care Experienced Young People
Leicestershire Cares featured in APPG spotlight report
Leicestershire Cares contributing to Catch22's Bright Light and Warm Relationship report
We presented to a group of care experience projects on how we have connected with the Independent Care Review which was well received.