The recent independent review of Children's Social Care was published in May 2022. The leaving care learning programme is backed by £200 million for the next 2 years and will result in changes across the entire children's social care sector including early help, child protection, workforce training and the care system.
We are currently delivering campaigns and participation activities supported by the Blagrave Trust working in collaboration with the Learning and Work Institute.
We have been working with the Learning and Work Institute, who have been training our care experienced young participants to be peer researchers. Mags from L&W institute has successfully delivered two out of the five peer researcher training sessions scheduled. Our young participants are eager to start campaigning for those things that matter to them the most and for the future of other young people in the care system.
At the start of June we also sent out a survey to our professional partners and young people across Leicester, Leicestershire and Rutland asking if "Care experienced should be a protected characteristic?" Please see a breakdown of responses below.
"Being care experienced means, usually, there has been huge impact on the brain development of children as well as their ability to form social bonds. This means that it is incredibly difficult to have the skills that non care experienced people have when applying for and accessing work and education."

Survey participant
"Children vulnerable for reasons outside their control deserve maximum care and protection"

Survey participant
"I don't want to be stigmatised"

Survey Participant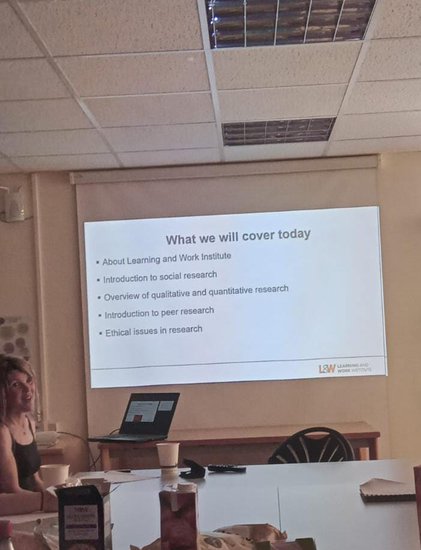 View larger
Our next session on 5th July is a "Host your own podcast", the podcast will be based on care experienced young people's thoughts on if "care experienced should be a protected characteristic."
Following this the next steps for our Joining up Joining In campaigns and participations project will be as follows.
This cohort of young people to complete the peer researcher element of the program.
Our care experienced participants will then develop a campaign aimed at improving areas of the system that they feel need to be improved with the aim of impacting both local and national policy.
To deliver a second cohort towards the end of September working with Leicester City Council and Leicestershire County Council as well as higher and further education providers across Leicester, Leicestershire and Rutland.
For more information or to get involved in the Joining up Joining in Project please contact:
Aidan@leicestershirecares.co.uk or Krishna@leicestershirecares.co.uk
https://www.leicestershirecares.co.uk/get-help/individuals/joining-joining/
https://www.leicestershirecares.co.uk/get-help/individuals/care-experience/
Mental Health and the lived experiences of care experienced young people | Leicestershire Cares