Summer should be a time of fun and excitement for children, but for many, this is not the case. For families whose children are eligible for free school meals or in financial hardship, once school is out this safety net is removed. Additional costs for activities and childcare can be a strain on families who are already working extra hard to provide the meals their children would normally get at school. The effects on the children go beyond the holidays, with children returning to school in September malnourished, tired and unable to learn.
A holiday hunger scheme in Beaumont Leys Leicester ran for 6 weeks over the summer endorsing the Marcus Rashford initiative which was to feed underprivileged children across Britain.
The Community Development Team at Leicestershire Cares worked in collaboration with our business members to support and volunteer their time to turn despair into hope for many children in Leicester and Leicestershire.
Altogether 9,500 pack lunches were distributed to various other communities over the 6-week period which is astounding and our business members volunteering 192 hours, working together from one business to another.
We cannot thank you enough for participating in this campaign and making a real difference in so many lives.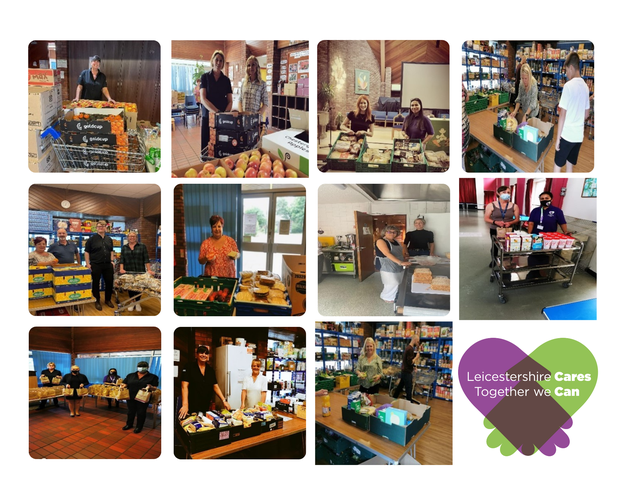 View larger
I enjoyed helping and supporting the team that much that I now volunteer where I can at the church
to be able to support and help at the food bank was a real eyeopener for me to see how much work is still really needed out there
it was a great feeling to be able to give back
working on a grassroots level gave me a better understanding of what we can do more as a business for our communities
If you would like to support the Community Development Team or know more about what we do please click on the link below or contact neetu@leicestershirecares.co.uk
#TogetherWeCan #TogetherWeDidIt #PowerToChange