Members of our team had a great night out attending the Furnley House Foundation Community Champions Awards. We had been nominated for the Charity of the year award and whilst we did not win it this time(!) it was an inspiring evening and great opportunity to network with lots of creative and committed people.
Launched by the Furnley House Foundation in 2020, the awards celebrate the endeavours of Leicestershire individuals and organisations who continually go above and beyond to help and improve the lives of those in need. They specifically recognise those unsung heroes, whose work and dedication make a massive difference to the local area but may otherwise go unnoticed
On a day when the autumn budget statement worried so many people, it was uplifting to be reminded of how much goodwill, creativity and caring there is across our communities

Bella Emmerson PSO Leicestershire Cares
Huge thanks to Furnley house for making tonight possible and for the support and recognition they give to the community sector. It is great to see a local company walking the talk of CSR and community engagement

Neetu Squire Head of Community Development Leicestershire Cares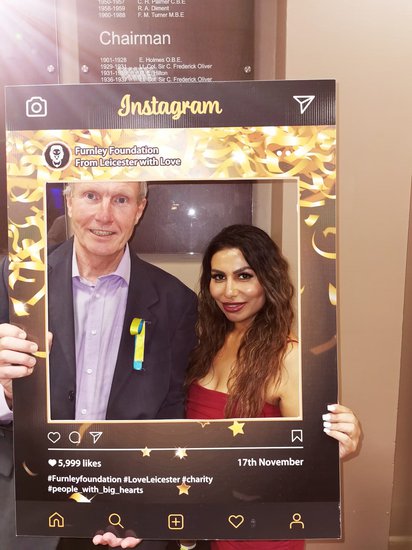 View larger
We would like to congratulate all the nominees and winners, they were an awesome tidal wave of goodness, and we look forward to working in partnership with them, in the year ahead.
For more information on the work of Furnley House Foundation https://www.furnleyhousefoundation.co.uk/