Congratulations to Anthony Brown of Hinckley and Rugby Building Society and Kirsty Nelson of DNV who were awarded Golden Hearts by the Education team at our Champions lunch today.
Anthony has volunteered his time to help out across the Children and Young People team by attending numerous remote interview technique events and attending a steering group for the YES team. As a result many students across Leicester and Leicestershire have gained valuable employability skills and the YES team have been supported to shape their delivery to their young participants who are not in education, employment or training.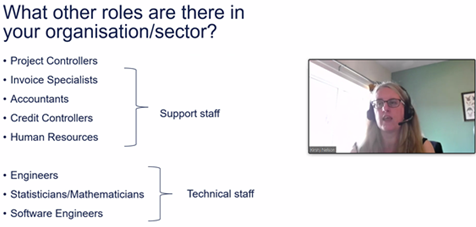 View larger
Kirsty has helped to support and raise confidence in students by interviewing and giving feedback at many of our interview technique events. In addition she has been an outstanding Speedy Speaker on a number of occasions where she has spoken to whole year groups of students about her role at DNV, her career journey and tips for choosing the right career.
For more information about getting involved in any of our employability events and activities please contact Helen@leicestershirecares.co.uk