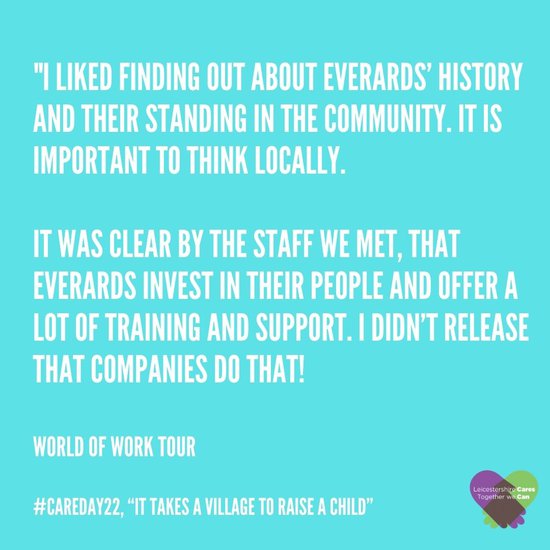 View larger
Our youth team were pleased to recognise Jennifer Griffiths, our champion at Everards Brewery, for her brilliant work supporting our young people in the last few months.
Her Golden Heart award was very well deserved - Jenny has not only been encouraging her colleagues to volunteer for our career talks and mock interviews, but has also been mentoring a care experienced young person herself.
Jenny was also instrumental in organising a work tour of the Everards Brewery and beer hall. This was one of our first work tours post-lockdown and it was a huge success! Participants gained insights into the wide range of careers available at Everards and are keen to go on a second tour of their logistics site next month.
Thank you for all your support, Jenny!
#TogetherWeCan