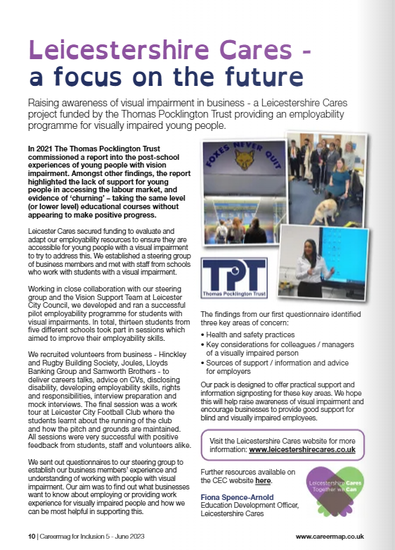 View larger
We're thrilled to have an article about our visual impairment project and pack for business published by CareerMap in their CareerMag this month. It's an excellent resource for businesses interested in inclusion and provides inspiration for employers who would like to offer young people with SEND the chance for work experience.
See the blog here: Careermag for Inclusion 5 – Out Now - Careermap
Read it here: Careermag for Inclusion Issue 5 (flippingbook.com)
For more information on the project, or to comment, please contact Fiona@leicestershirecares.co.uk
We'd love to hear from you!