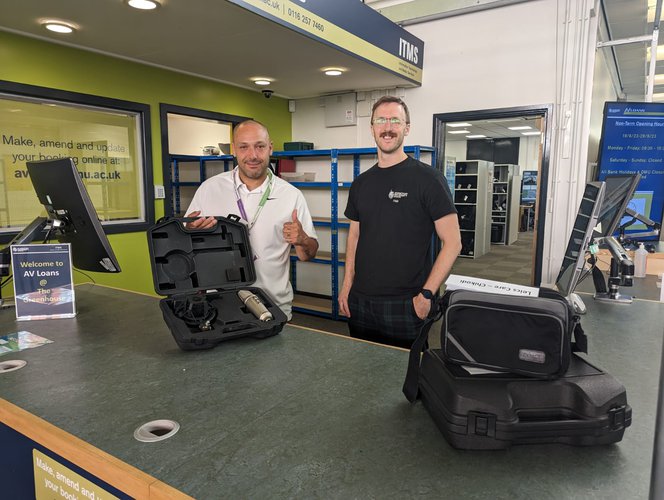 View larger
Leicestershire Cares took delivery of a wide range of audio-visual equipment, this week, from AV Loans who are based within the DMU Campus.
AV Loans provide university students with a wide range of high-quality media equipment, to support their studies, and the technical support and expertise needed to use them. As the new academic year approaches the department have been replacing and upgrading their equipment and had been looking at ways they can have a "second life" and be put to good use.
Through our working partnership with DMU Student Pathways, who are also based at the university, we were linked with AV loans to receive the equipment which will now be available for our young people to use in our upcoming multimedia workshops.
As well as being a green initiative - diverting waste destined for landfill, our young people who are often from disadvantaged backgrounds will have access to high quality equipment which will give them the chance to produce podcasts, music, photography and videos.
With this equipment we will be able to take our multimedia work further out into the community and support young people to realise their creative ambitions. We look forward to showcasing their creations as the workshops unfold - watch this space!

Aaron Todd - Youth and Community Development Officer