With two of our projects temporarily paused during the pandemic; Go For Reading in secondary schools, and Number Partners in primary schools, it's given us time to refresh our training and recruitment and to reflect upon the findings of our steering groups to further support children and young people.
What is striking is the enthusiasm and dedication of our volunteers and schools. The positivity and support of the projects is undeniable. Together we can relaunch and make the projects even more successful.
When we asked volunteers what they thought about participating in our education projects their responses were overwhelmingly positive.
As a working adult, it is really refreshing to do something totally different in my working week and I definitely feel more motivated after each session. What I didn't expect was how interacting with younger people regularly and helping them to understand concepts would improve my own communication skills so significantly. Ultimately though, there is no feeling quite like working with children and seeing them grow in confidence and ability.

Evan Crosskey, Number Partners volunteer, Hinckley and Rugby Building Society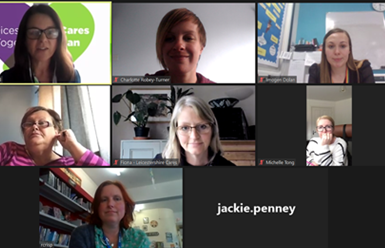 View larger
I was amazed and delighted to see the progress that had been made from just reading with students for 30mins a week. Not only do students improve their reading skills but the 1-2-1 time spent with those students helped them in other areas such as confidence, behaviour, communication skills etc.

Go For Reading volunteer, Office Depot
It's clear that volunteering is beneficial not just for the children or young people, but for the volunteers too. Volunteers have commented that they have developed skills in all the following areas:
Communication, confidence, problem solving, coaching, mentoring, team work, leadership, listening, creativity, motivating others, time management, negotiation and organisation.