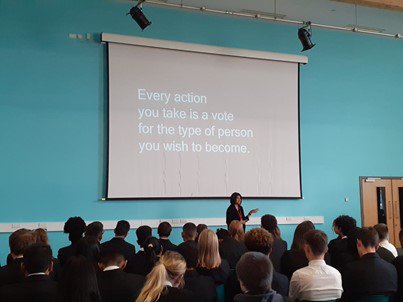 View larger
Our Education work is off to a great start this term with over 14 secondary schools requesting face to face or remote interview technique events so far this year.
Our partnership with LLEP continues to get stronger as we will work in partnership on the Effective Transitions Project to achieve better post 16 outcomes for students with Special Educational Needs and Disability.
Through our partnerships with the LLEP and the Thomas Pocklington Trust, Fiona was promoted to education development officer and has been busy making networks with special schools and visual impairment specialists. We have also been able to employ Amrina as our new PSO – education.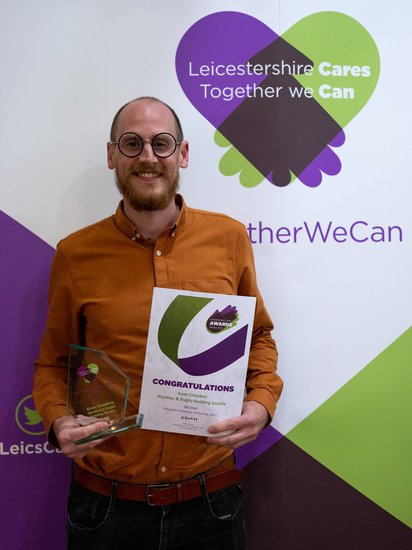 Many business volunteers are happy to go into schools for our speedy speaker events. To date, 4 speedy speaker events have been delivered at 2 schools, where 7 volunteers from 6 businesses engaged with 540 students. 5 of the volunteers attended schools in person. You can read more about these events here:
Inspiring the workforce of the future | Leicestershire Cares
Many schools booked in for interview technique events 2021-22 with more to confirm dates. These include special schools such as Willowbank Hospital School, SENSE college and South Leicestershire Inclusion Partnership.
We were also delighted to present our business members with awards recognising their contribution to our Education projects at our annual celebration event. Read more about this here:
Leicestershire Cares Awards - Outstanding Contribution to Education 2021 | Leicestershire Cares
In the coming quarter, we are looking forward to recruiting for and delivering our interview technique and employability events; working with special schools to develop tailored support for their students; and continuing to engage more and new business volunteers in our Education projects.
#TogetherWeCan