Leicestershire Cares never fails to support the community all year round and surprise our community groups with amazing and thoughtful gestures. Thank you, Community Development Team, for your ongoing and continued support.

Adhar Project Staff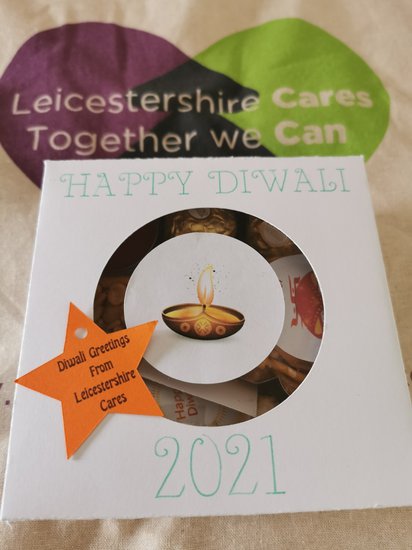 View larger
At Leicestershire Cares, we are inclusive and celebrate our diverse community's faith festivals, by reaching out to the communities and making sure nobody is left behind.
Diwali is one of the biggest and grandest festivals celebrated within the Indian communities. It is an important festival that celebrates the victory of good over evil and light over darkness. It was an honour to be able to celebrate this occasion with our diverse community groups in the city and county and to deliver gifts to children, families and community groups turning despair into hope.
The community development team distributed 200 Diwali gift boxes to 8 different community groups in the City and County. The boxes were received with great excitement as stated below.
It was such a lovely surprise to receive such a thoughtful gift.
I was so happy when I received a Diwali gift box. Thank you!
Oh, wow this Diwali gift box really made my day.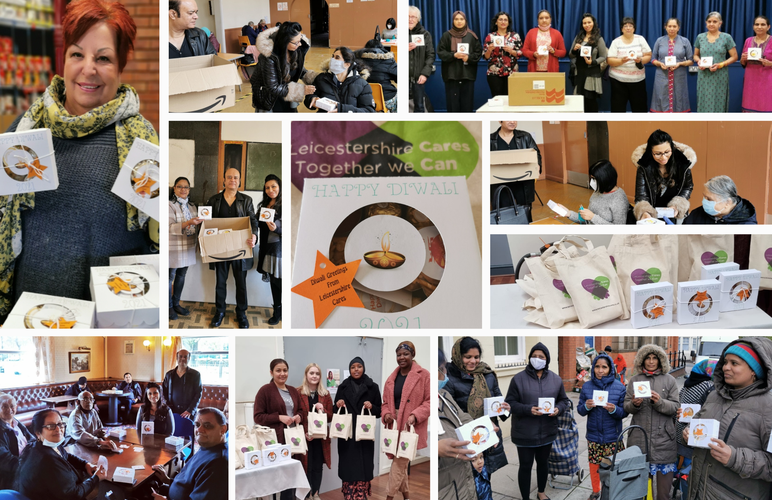 View larger
If you would like to know more about our Community Development work and how to get involved with our Bags Of Hope Campaign please contact: Neetu@leicestershirecares.co.uk or ZamZamYusef@leicestershirecares.co.uk
Find out more about our Bags Of Hope Campaign here.