Following on from our successful employability programme in March funded by the Thomas Pocklington Trust, we were delighted to read an article by Sir Jonathan North Girls College about two of the participants' experience of the course.
Here's the article that appeared in their school newsletter:
SKILLS FOR LEARNING, SKILLS FOR LIFE DEPARTMENT
A Focus on the Future – A Leicestershire Cares project
Employability workshop
On the 9th and 18th March, two of our students attended an employability workshop supported by the Specialist Teaching Service Visual Impairment team and staff from Sir Jonathan North. The workshop was designed to help visually impaired students discover their rights and responsibilities and those of potential employers and empower them through being able to talk about their visual impairment in a positive solution focused way.
The two sessions included career talks, support and guidance on how to create their CV, advice on how to prepare for an interview and students completed a mock interview with volunteers from business.
Three star awards were issued by the business volunteers to students who participated and two of these awards went to our students at Sir Jonathan North Girls College.
Well done to Shehezana and Joanna who both gave brilliant interviews and confidently presented themselves and their answers. The girls were complimented for speaking passionately about their interests, displaying positive body language and their mature conversational skills.
"Joanna and I went on a workshop that informed young people with visual impairments about how to get a job, write a CV and what kind of support we can get. At our first session at Soar Valley we had speakers who were visually impaired who talked to us about their experiences of getting a job. At our second session we had speakers who informed us about writing a good CVs and disclose our visual impairments. At our third session, we talked about interviews and we did a sample interview, we both got a Distinction. Both Joanna and I were very proud of ourselves."

By Shehezana Year 9 student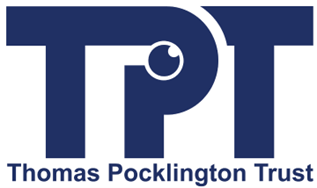 View larger