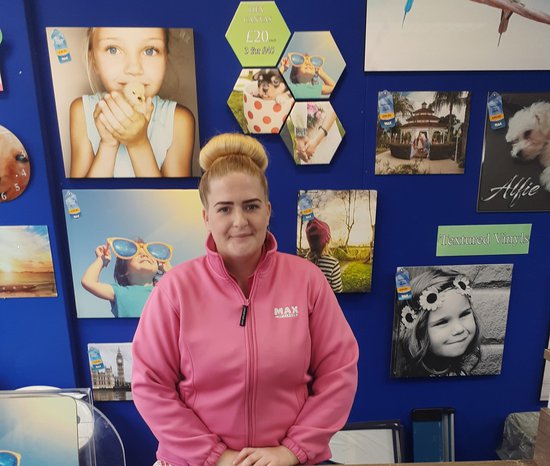 Sarah signed up to the WIRE Project in November 2019. She had been unemployed for some years and was finding it difficult to secure employment due to a previous offence. Sarah was looking to find employment within the retail sector. She mentioned that she had previously met with a representative from Max Spielmann and was informed that they were a company that is keen to help those in the community and were 'ex-offender friendly' with regards to their recruitment process.
Audrey Green, our Business Engagement Officer, followed this up and made contact with the company to see if they would consider taking on some of our WIRE participants. This would be a 2-week unpaid work placement to upskill our participants, give them invaluable recent work experience and to build confidence in the workplace.
Max Spielmann Leicester was extremely supportive of our work and agreed to take on some of our participants for a work placement.
We arranged an informal interview for Sarah to attend so she could meet with Lindsey – the store manager. Sarah was the first participant to be matched with Max Spielmann, and she was asked to start her work placement on 27th January 2020.
Just one week into the placement, Sarah phoned me to say that she had been offered a permanent full-time job with Max Spielmann – at another branch more local to where she lived. Sarah was excited about the prospect of going back into paid employment and thanked us for helping her to 'get back on track'.
Fast forward 2 months, and we are pleased to hear that Sarah is still in employment with Max Spielmann, and things have been going smoothly.
We would like to say a huge thank you to Max Spielmann and particularly Lindsey and her team, for being supportive of the work we do, and for allowing our participants to show that they are hardworking, committed and reliable.
We hope to build on this and see many more successful work placements and employment outcomes for those who are keen and motivated to find work.
Another great outcome for all involved.
To find out more about the WIRE Project and how to get involved, contact Rudi Parra-Watson, WIRE Project Development Officer, Rudi@leicestershirecares.co.uk.

#TogetherWeCan