We had the pleasure of taking a group of our young people on a World of Work Tour at the Walker and Son Charnwood Bakery.
Throughout the tour, we learnt about all the roles that are involved in making the pies from the butchery, to baking, packing and finally despatching the goods to supermarkets all over the country. We even had a go at working on the production line ourselves.
Our work tours are a great way for young people to find out what skills employers are looking for when recruiting. The employability exercise on this tour focused on job sourcing, including where to look for jobs, how to complete application forms and lastly, we took part in some peer interview practise.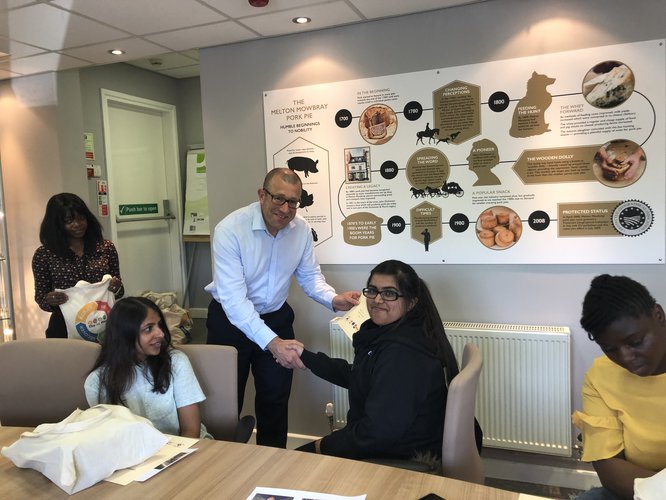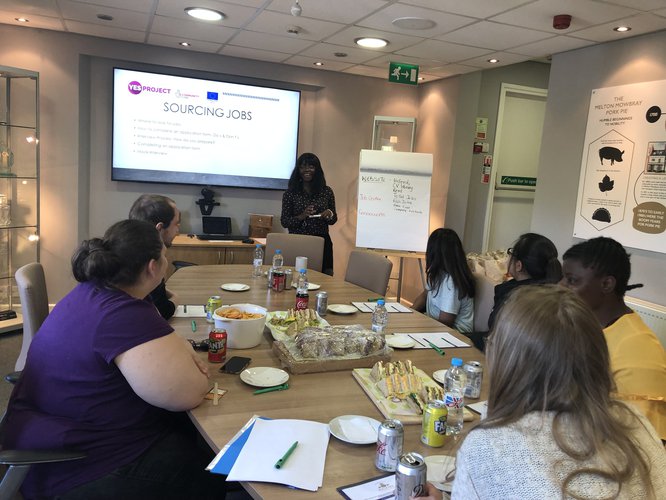 There was also the opportunity to taste the famous pork pies as part of understanding the quality assurance processes that are undertaken to ensure each pie is perfect.
We had a motivational talk from the Sales Director, whose message to young people was to not let anything put you off what you want to achieve. Young people received a certificate and goody bag from Walker and Son for taking part in the work tour.
As always, thank you to Marsha and the team at Walker and Son, for supporting young people into employment through work tours, placements and various opportunities.
If you'd like to find out how your business can deliver tours for our young people or children in schools, please contact Ross Cox. If you're a young person and would like to find out more about the tours we offer, please get in touch.