This will be the second year that Keeley Jefferies, Channel Development Manager at TT Electronics, has been a committed volunteer through our education projects at Leicestershire Cares. We are hugely grateful for the time that she gives to raise aspirations in young people.
Keeley began her volunteering journey with Leicestershire Cares in November 2018 by mentoring struggling and reluctant readers at her old school, The Hinckley Academy, through our Go For Reading project. Enjoying the buzz of raising confidence in students, she signed up to deliver mock interviews and raise employability skills in students through our Interview Technique events. Despite her busy work schedule, Keeley has recently taken part in three consecutive Speedy Speaker sessions at The Hinckley Academy, talking about her career journey that has led her to where she is now. By the last session with year 11s, Keeley said :
This morning was the best session yet! Think I've got the bug for it now!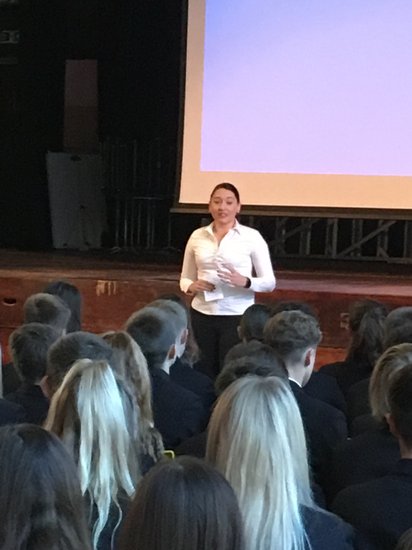 Keeley was recently recognised by her employer, TT Electronics, who gave a her an award for her amazing commitment to volunteering in the community. In an article for her company newsletter she wrote:
"I'm hugely grateful to TT Electronics for engaging in this initiative and giving me the opportunity to speak to and work with young people. If I've managed to inspire just one of these children, I'll take that as a massive win."
Volunteering through our education projects does not only benefit schools and young people but can have huge benefits for the volunteer. In her feedback, Keeley listed listening, coaching, mentoring, giving feedback, evaluation and motivating others as some of the skills she has built up over the time that she has been volunteering.
To get involved and make a difference, contact helen@leicestershirecares.co.uk.