The sessions with Chikodi have been really beneficial to my mental health, physical, and financial health. I have thoroughly benefitted from my 1-1 sessions as Chikodi has provided me with many coping mechanisms to help me with my stress and anxiety.

VIP PARTICIPANT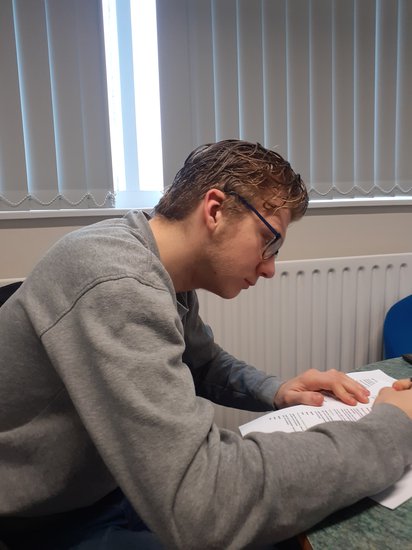 View larger
TC joined the VIP Project in February 2022. TC attended a goal setting session, an employability session, along with various key working appointments. During these sessions, TC was able to acknowledge the intense trauma he had experienced and commit to personal development. He accessed support from other third-party organisations and read books provided by his VIP ETE worker.
Using the information and support he received from Leicestershire Cares, TC took the initiative and liaised with his former headteacher who expressed understanding of TC's situation and confirmed that she would inform TC if a suitable position became available at his secondary school.
TC was provided with various employment opportunities, and he advised that he did not value money and had no wish to become rich but to have enough to pay his bills and live a good life.
TC expressed a desire to work in customer services roles and he was able to secure various interviews. With the support he received from the VIP ETE worker at Leicestershire Cares, TC was able to secure a sales position.
I was provided with many materials to benefit me with my mental and physical state. Chikodi has provided me with many opportunities with employment and physical activities to benefit my health and mindset.

VIP Participant
My sessions have been extremely useful, and Chikodi has played a vital role in the success I have achieved in my new job. I will forever be grateful for the support given and I will use the skills I have been taught in the future. Thank you for all the help and support you have provided me.

VIP Participant