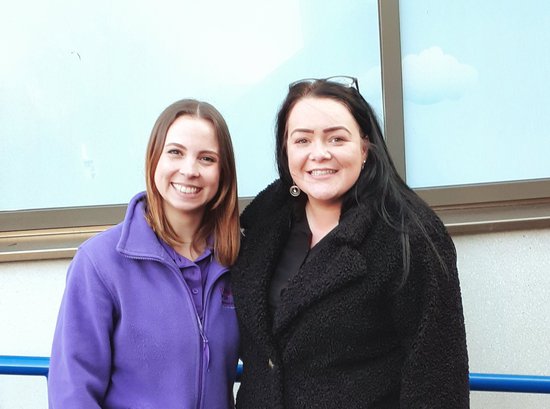 All names and pictures in this article have been changed to protect the identity of the participant.
Cara joined the UP Project in October 2019 after submitting a self-referral. Cara attended an employability session along with several key work sessions and has since developed a very positive attitude. Cara has volunteered on several trips with young people across Leicestershire Cares and is always happy to help staff out.
Cara expressed a desire to channel her negative experience of offending and domestic abuse into something positive to encourage young people not to make, in her words, "the same mistakes as she had". To support this, the UP Project collaborated with and joined the Community Rehabilitation Company's (CRC) peer mentor training scheme to enhance Cara's skills and offer her the opportunity to help other females who may have and/or continue to be experiencing similar issues as Cara. Cara has been accepted on the peer mentor training with the CRC and plans to draw on her own experiences to deliver workshops and motivational talks with groups of vulnerable females who have experienced domestic abuse.
"I self-referred to the UP Project having met Siobhan at an employability course…she took the time to listen, ask questions and delve deeper into my thought process. I immediately felt comfortable in being able to disclose my negative experiences to Siobhan who identified that I needed some support to utilise this in a positive way. I knew she was right and I wanted to use my experience to prevent young females from making the same mistakes I did.
The UP project offered me an amazing opportunity as a Peer Mentor and since working with Siobhan my confidence has increased massively. I have a positive outlook on life and a realistic end goal. I am currently completing two college courses which the UP project has funded and have been offered a place on the DNLR-CRC Peer Mentor training, having received support with my application and interview from the UP Project.
The UP Project have also supported me throughout my court cases, writing a character reference for me and offering support and coping techniques to ease my anxiety when dealing with traumatic issues.
I now look forward to my future, having been giving such a great opportunity and the continued support from UP. I would recommend the project to anyone who feels lost, lacks confidence, self-esteem and motivation. I am excited to know that eventually I will be able to deliver work in the community to young females who need it most."
Cara (2020)