Adam was referred to the WIRE Project in January this year by the National Probation Service.
He was finding it difficult to obtain employment due to his criminal record and needed additional support.
After his initial interview with Dennis Sayer, Manager, WIRE Project an interview was set up with Bakers Waste. This was successful, and Adam was offered an unpaid work placement with the company starting on the 5th March.
His role was as a driver's mate progressing to 3.5ton driving for the collection of commercial waste.
Adam's attendance was excellent, and he showed a great work ethic. The feedback from Bakers Waste was commendable stating they couldn't find any fault with his attitude. Adam's confidence grew as the placement went on and he stated how much he learned through being able to drive, reading a SATNAV and the use of a tablet.
After the placement Adam had made such an impression at Bakers Waste that he was offered full time paid employment and the opportunity of gaining his HGV Level 2 licence within their Academy.
Adam passed his HGV Level 2 Licence as shown in the picture below and continues to work at Bakers Waste.
---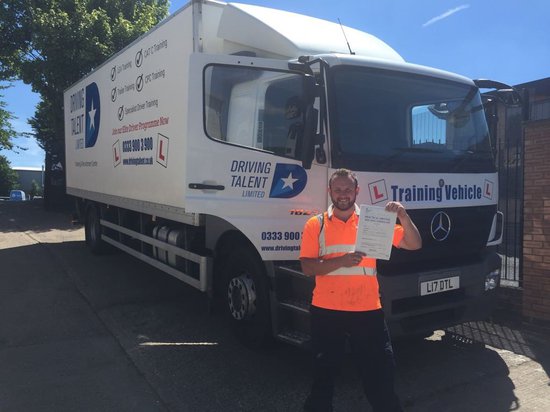 View larger