Lydia joined the Taking Hold of our Heritage project at the beginning of August 2020 after working on the YES Project during the Covid-19 lockdown. Lydia took part in several activities during her time with us at Leicestershire Cares such as Zumba, Quarantine Cooks and most recently wood carving and creative artwork.
Lydia initially joined us to gain more confidence, to make new friends and to gain transferable skills in pursuing her dreams in getting into college to study animal care or artwork.
Over the course of time in getting to know Lydia, she showed her clear passion to make a difference in animal care and took in several types of animals in to care for herself.
She has also shown more confidence in conversing with new people, made new friends and attends all our sessions via Zoom.
Lydia also expressed that her caring nature for children and animals comes from her childhood experience.
I was not looked after properly when I was a baby and I want to learn and be able to look after my own children in the future.
Taking Hold of our Heritage is a project that aims to address those words and sentiments above. This project wants to give the power back to the care experienced young person so they can tell the stories they want heard about their lives.
This heritage project will work with young people to investigate the complex nature of the identity of care leavers, producing an archive of artefacts including oral histories, photography and photovoice.
Lydia produced a photovoice piece of artwork in a form of a blanket, which will be showcased in our online exhibition during care leavers week.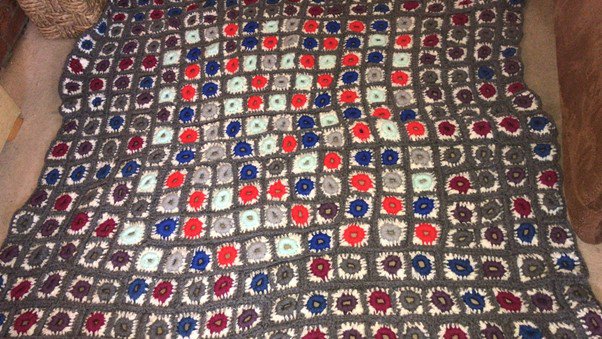 One thing I like about heritage project is consistence and to have someone who puts on activity weekly and friendly non-judgemental staff.
Leicestershire Cares has been a consistent and reliable services for Lydia, and the non-judgemental way that the organisation works with young people has made a difference in her life. Building trust takes time and work from both sides, but once established can help them achieve their best.
Lydia's future plans are to start a course at college doing either animal care or childcare and eventually start her own business in breeding animals.