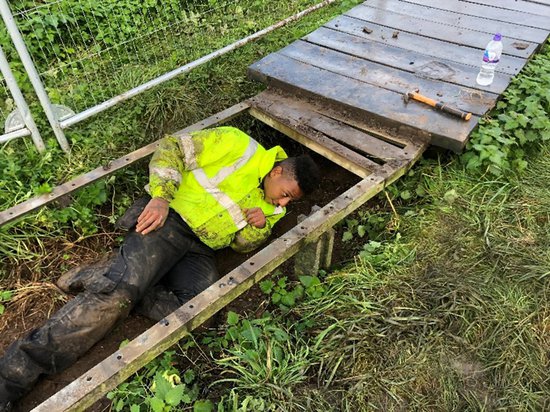 View larger
Finding a job is only the first step to employment, keeping it requires a whole different skill set and circumstances to fit together.
J'vorge has been working with our Leaving Care team for a couple of years, building his confidence and independence in preparation for a job. Through working with Leicestershire Cares, J'vorge has had a number of work placements and employment opportunities however, for one reason or another the fit just wasn't right and posts would come to a premature end.
For many young people, the opportunity to start earning money as quickly as possible takes precedence from the important question of is the job the right one?
Will the job satisfy you? Will the job keep you interested? Will the job utilize your skills? Is the job's location reasonable? What are the people like? Is there an opportunity to grow? In relation to care experienced young people, some need extra support (not a lot) to succeed, and an understanding organisation can really help.
J'Vorge, recently completed a work placement with Sanctus LTD, who created an opportunity for young people to participate with major landscaping work at the Aylestone Meadows site in Leicester. The £300,000 investment project involved creating three new shallow ponds to reduce flooding across the meadows and developing better access and footpaths for the public. Work there also included carpentry, tree work and tree planting, gardening, ecology and working outdoors in all weather conditions.
This was a perfect fit for J'vorge. The role matched his skills and experiences in construction, suited the type of work environment he like of being outside in the fresh air, gave him responsibility and independence with his work tasks and managing his own hours. J'vorge loved the 'hands on' approach to the work. At the site J'Vorge laid new planks for the boardwalk, helped to clear mud from the public pathways and gardening and landscaping. J'Vorge ensured he was on time every morning and has impressed his supervisors arriving at 8am and working all day. He has especially enjoyed creating the boardwalk, working with the team and having some routine in his week with something that he genuinely looked forward to.
This placement has helped J'vorge understand what work environment he enjoys, and he is now looking for employment in a similar area and with a similar vibe. "I've done all sorts of jobs in the past, and it was always because I needed the money" said J'vorge. "But they never lasted and I'd always end up in the same place, unemployed. It's not always possible, but going forward I'm going to try and apply for jobs that I will enjoy and get something out of. That way I might hold one down."
If you want to contact the Leaveing Care Team, contact Jacob at jacob@leicestershirecares.co.uk