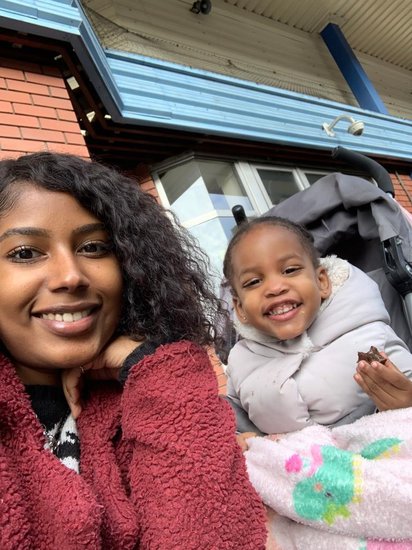 Making Moves has been supporting Tanisa since June 2020. When she joined the project, Tanisa was a young single mum living in a mother and baby unit in Leicester city centre. She struggled with her mental health which had been affected by the stress of living in a hostel with her young daughter. She was also coming to the end of her time at the hostel and needed support to make the transition to her own accommodation.
Making Moves worked closely with Tanisa to help her access support for her mental health and get on the housing register. After bidding regularly for some weeks, Tanisa eventually secured a property through the local authority. However, when she moved in there was nothing in the house but the bare essentials. The Making Moves Project Officer supported Tanisa to apply for grants so she could purchase white goods, carpets and other essentials for her home.
Shortly after this, the country entered lockdown and Tanisa's mental health took a turn for the worst. Making Moves immediately stepped in, delivering food and essentials packages to Tanisa and other participants to ensure they had what they needed. To keep her and other participants positive and in a routine, Making Moves set up a range of online group sessions for young people to join, including wellbeing, fitness and cooking activities. Tanisa came up with the idea of Quarantine Cooks, where young people themselves picked a recipe and taught it to others in the group. This has been a huge success, running for 13 weeks in total. Through this, Tanisa has learned how to make healthy meals on a budget for her and her daughter.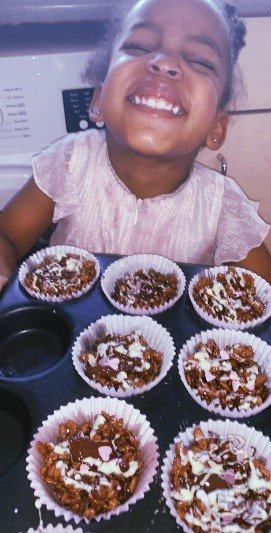 During the lockdown, Making Moves supported Tanisa with her idea of setting up her own business selling homemade candles. We gave her the encouragement and support she needed to kick start this business whilst being at home, donating some money for her to buy ingredients for an initial set of candles and use this as a platform to grow. Not only did this grow through her Instagram page, she registered with Etsy and her candles sold out within her first week of business!
Following on from this initial success, Tanisa entered a competition run by Cocoa Amore for participants of Leicestershire Cares to win one hundred pounds and mentoring from their founder on setting up your own business. Tanisa pitched her candle business idea to him and won the competition, which has enabled her to gain valuable insights into running a successful company and continue to grow her business by making more products.
With all of her successes, Tanisa has been keen to give back to the community. She used the donation from Leicestershire Cares to make 100 thank you candles for NHS workers. Her delivery of the candles was covered by BBC Radio Leicester and East Midlands Today.
This was the most surreal experience of my life, to have the opportunity to speak on BBC Radio and then to be on BBC East Midlands News has been a life changing experience. I cannot thank the Making Moves Project and Leicestershire Cares enough for all their support through my journey with them.

Tanisa

Tanisa also took part in a podcast on living in temporary accommodation through the Voices Project at Leicestershire Cares. She was interviewed by two care experienced young people about the impacts of living in a hostel as a young mum to then eventually having to move into your own home.
This was an opportunity for me to share my story and all the difficulties I have had to endure, to make other people that are more privileged than me understand what living in a hostel was like with no family support at all and a few friends.

Tanisa
With her candle business flourishing, Tanisa's next aim is to go to university. Our partner Loughborough University took her on a virtual tour of their campus and Tanisa now aims to apply for her uni course for this coming academic year.