The Together Project: Skill Share Webinars, June 2020
The Community Development Team's usual role of facilitating teams of employee volunteers to spend a day in the community has been halted during the pandemic but that has not meant they have stopped supporting the local community and the organisations that are invaluable to our society.
Getting The Best From Social Media For VCSE Organisations: On Wednesday 10th June, as part of the Together Project, funded by The National Lottery Community Fund, and in partnership with Reaching People, the first skills share workshop was held online. People from businesses and community groups gathered behind laptops and phones to hear one of our valued firms talk about Social Media for the voluntary sector.
Steph Brown, Social Media and Content Manager from leading local PR agency Rock Kitchen Harris shared how to get the most out of various social media platforms. She expertly and informatively shared her knowledge and experience including lots of useful tips of how to make the most out of each channel.
The team embraced the new agile and adaptive world and held the session online via Zoom and the feedback received has shown it was a great success.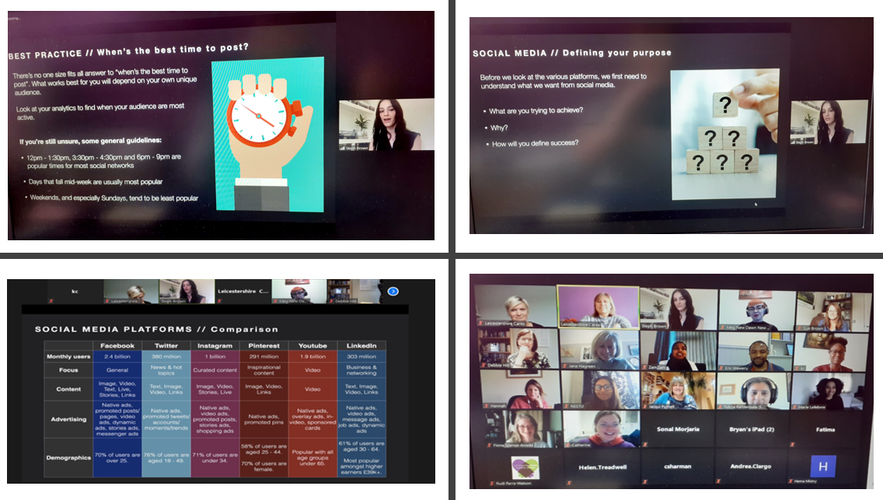 New Dawn Dew Day tweeted "Excellent training session this morning @LeicsCares @rkhleicester – 10/10. We left feeling inspired and full of ideas on how to get the best from social media as a VCSE organisation."
Home Start South Leicestershire tweeted "We attended this excellent webinar too with @LeicsCares and @rkhleicester, and were equally inspired....thus the tweets today!"
Benefits of PR for VCSE Organisations: On Wednesday 17th June, the second online skills share session was held. This was presented by Sally Romankiw, Internal Communications and Engagement Coordinator at Samworth Brothers - Walkers Deli and Sausage Co who are based in Cobden St, Leicester.
Their parent Company Samworth Brothers has been a member of Leicestershire Cares for over 15 years and all Samworth Companies take part in volunteering activities including literacy, numeracy and interview technique programmes in schools and team volunteering days offering practical hands-on help to local community and charity venues.
The session gave an overview of how to develop an impactful PR strategy, using various media outlets, some valuable do's and don'ts and looked at the benefits PR can bring to a VCSE organisation. Sally referred to a story close to her own heart in which her Aunt and Uncle bought an old church on the Isle of Wight for £1 and by hard work and enthusiasm turned it into a thriving community hub. PR of their project was key to their success.
Zoom has become a lifeline in communication during the pandemic and it was great to see people helping each other out on the digital chat as well as asking useful questions about PR.
ADHD Solutions was one of the groups that attended and they said, "So lovely to see a young person being encouraged to share their expertise' and New Dawn New Day tweeted that our webinar had been one of the 3 things that had given them joy that day."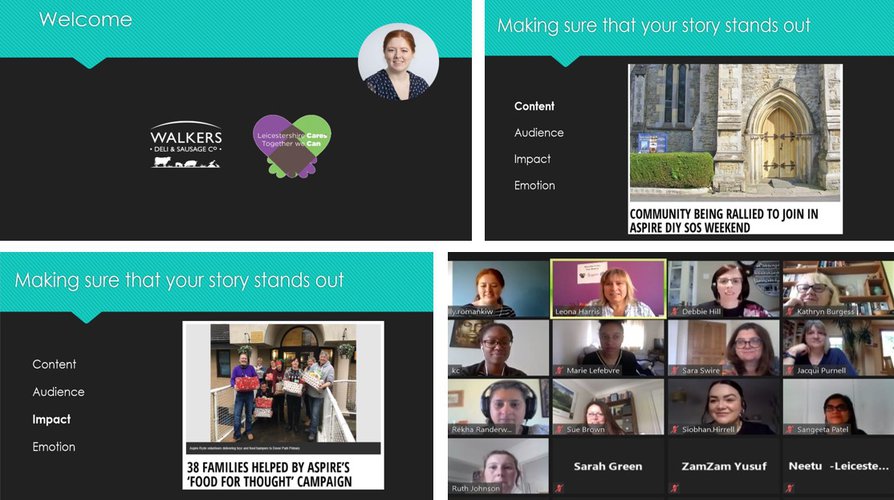 The Together Project: Capacity Building for the VCSE Sector, February 2020
Leicestershire Cares invited community groups representatives a Capacity Building Event on February 28th at our offices in Tower Street, Leicester. This workshop provided an opportunity to network with other VCSE groups to discuss obstacles in accessing professional support or finance help. Our event partners were Hinckley and Rugby Building Society and Reaching People made presentations and following those, the attendees could book one to one's with the partners to discuss more individual issues.
Colin Fyfe, CEO at Hinckley & Rugby Building Society gave an innovative offering to local charities through the launch of its Charity Accumulator deposit accounts. As well as hearing how the community organisations could maximise the return on any reserves, HRBS offered charities practical support and advice using their substantial knowledge, skills, and experience of running a business.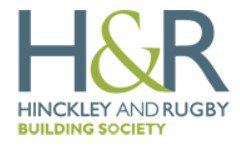 Reaching People is an organisation that brings together frontline delivery partners, managers and CEOs from the Voluntary and Community Sector in Leicester, Leicestershire, and Rutland. They have a commitment to lasting change through their consortium and supports with funding, training, promotion of opportunities, leadership development and more. At the workshop Jenny Hand CEO explored the benefits of membership of Reaching People.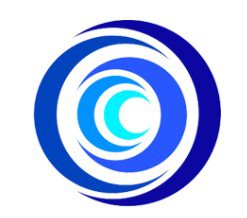 As part of The Together Project, Leicestershire Cares carried out a survey to ascertain what business skills support, the community groups would be looking to develop. It was great to see a healthy return on the survey and this was the basis for the webinars a few months later.
Raheema said "It was a great opportunity to network with other VCSE groups and hear more from our event partners Hinckley and Rugby Building Society who spoke about how the society has evolved with sharing core to their work and Reaching People who spoke about opportunities as part of their consortium."
Colin Fyfe, Chief Executive Officer of HRBS said "Sharing is part of the culture at Hinckley and Rugby Building Society and working with Leicestershire Cares we have been able to share our knowledge and expertise with local community organisations. We are here to support our communities in whatever ways we can."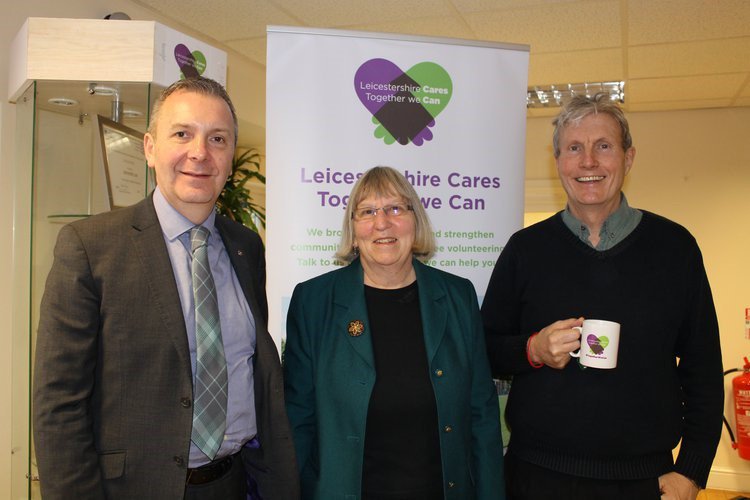 Colin is pictured with Jenny Hand from Reaching People and Kieran Breen, CEO of Leicestershire Cares.
Kieran added "It was excellent to see business, the community and local government sharing learning and seeking to work together so nobody is left behind. It was wonderful to meet with staff from a wide range of community groups."
The Together Project Update, November 2019
The East Midlands Chamber partnered with Leicestershire Cares to deliver a business breakfast event aimed at supporting businesses to develop a proactive and impactful approach to CSR. The Together Project showcased the great work being done on the ground in the community and how businesses could get involved.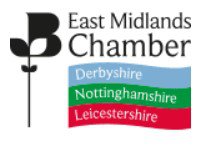 The Together Project: Mental Health Awareness, August 2019
Raheema Caratella from the Community Development Team at Leicestershire Cares took part in this consultation event and found out more about mental health problems related to isolation and loneliness. She said it was great to be involved and appreciated everything Rukhsana, Shereen and the other presenters had to say about their experiences.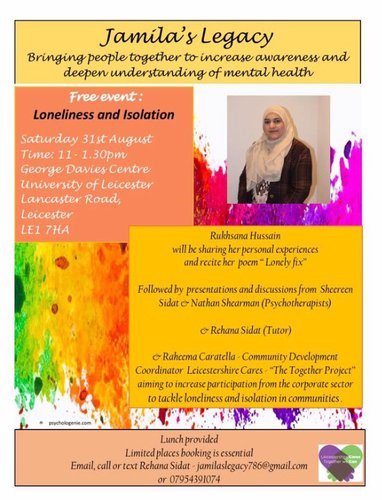 The Together Project: Gardens For Everyone, July 2019
Their first event took place on the 16th of July. Our business member C.S Ellis Group Limited who are a warehousing and logistics company based near Oakham invited a group of isolated elders from Oakham and Rutland to their newly acquired wellies Café at Rutland Water Garden Nursery. The group took part in a session with a master gardener, afternoon tea and enjoyed fun activities including a quiz.
Derek an 82 year old man who served in the RAF for 29 years but now suffers from dementia, shared "I have forgotten all the name of flowers so this quiz is good reminder for me, the colours and smells helped me remember names of plants I once enjoyed."
The Together Project Launch, 1st July 2019
Our new Together project started on the 1st of July 2019 and has been funded by the National Lottery Community Fund to support the development of partnerships between business, community and local government. The £73,000 awarded is a wonderful amount to be able to build on a bedrock of existing good practice. We will seek to support 20 community groups a year by lending a practical helping hand such as carrying out DIY and gardening activities, participating in social events or even to providing training, coaching and mentoring. We want to strengthen and build on our community development promise by sharing and harnessing the skills and knowledge base that our local businesses have and help them give back to the community around them. A steering group made up of key stakeholders will advise on the current needs for community groups to ensure the project delivers the most up to date and relevant training, mentoring and support where it is needed the most. Our Community Development team are looking forward to delivering this project and so making a difference to both individuals and organisations alike.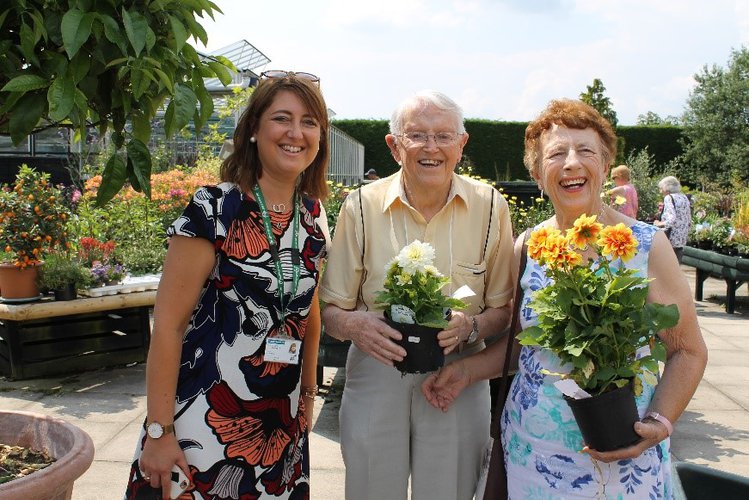 C.S Ellis Group have hosted Age UK groups at Christmas for festive fun, carol singing and traditional Christmas Food for a number of years and so were excited to extend their offer. Laura Kingzett (PA to the CEO) pictured above, said "I thought the afternoon was great and it was lovely to see them all getting involved with the planting of the cyclamen and also getting their teeth into the plant quiz afterwards, they were all very competitive."
Laura thoroughly enjoys meeting these groups and will be going forward for a befriending role with an isolated lady who doesn't have much family around. They have now met twice and would like to continue the friendship.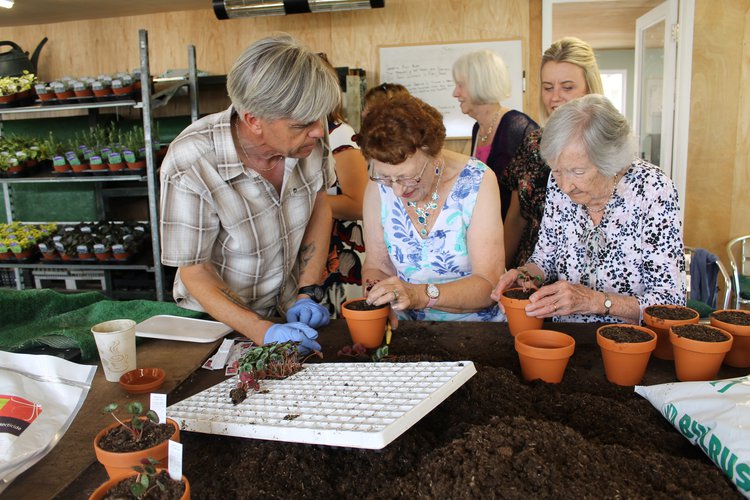 Raheema Caratella who is leading on the Together Project for Leicestershire Cares said "it is great the community fund has backed this much needed initiative, there is so much that can be achieved when business, community and local government work together."
The new funding from The National Lottery Community Fund comes from money raised by National Lottery players and is distributed for good causes. It is the largest community funder in the UK, and we are excited to be able to use some of the money to support the people of Leicester, Leicestershire & Rutland. Several events are planned in the first year so watch this space.
Contact: TeamChallenges@leicestershirecares.co.uk for more information.
Notes to Editors: The National Lottery Community Fund is the largest community funder in the UK – and proud to award money raised by National Lottery players to communities across England, Scotland, Wales and Northern Ireland. Since June 2004, they have made over 200,000 grants and awarded over £9 billion to projects that have benefited millions of people. They are passionate about funding great ideas that matter to communities and make a difference to people's lives. At the heart of everything they do is the belief that when people are in the lead, communities thrive. Thanks to the support of National Lottery players, the funding is open to everyone. It's a privilege to be able to work with the smallest of local groups right up to UK-wide charities, enabling people and communities to bring their ambitions to life.