On the 1st and 3rd of May, we were treated to two great World of Work tours with Sytner Leicester BMW. Both tours took place with STEM Ambassadors from Madani Schools Federation and showed students the huge range of job roles involved in running a successful car dealership.
The tour started with some tasty treats and a presentation from Sytner Leicester BMW's Head of Business, Jon Fryer. This went through the various different departments of the dealership and ways that students could get into these. Jon also talked through the skills and attributes that Sytner look for in their staff.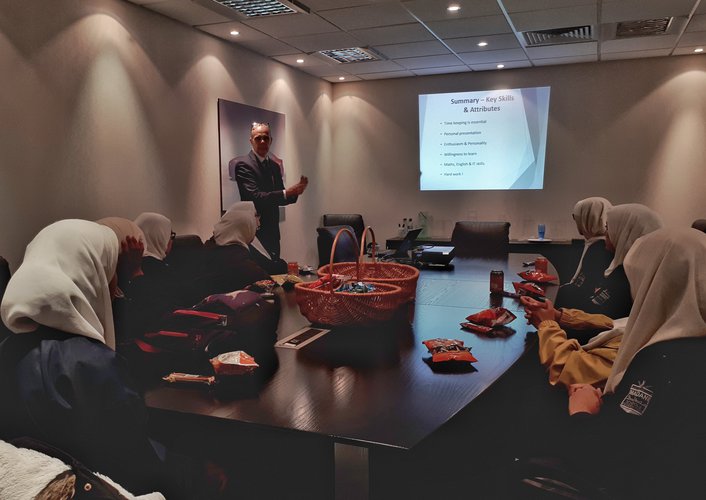 Students were then shown around the dealership so they could see the different departments in action. We visited the Sytner Leicester BMW and Mini showrooms; spoke to technicians in the workshop; saw cars being polished up in the paintshop; and saw how all the different departments worked together.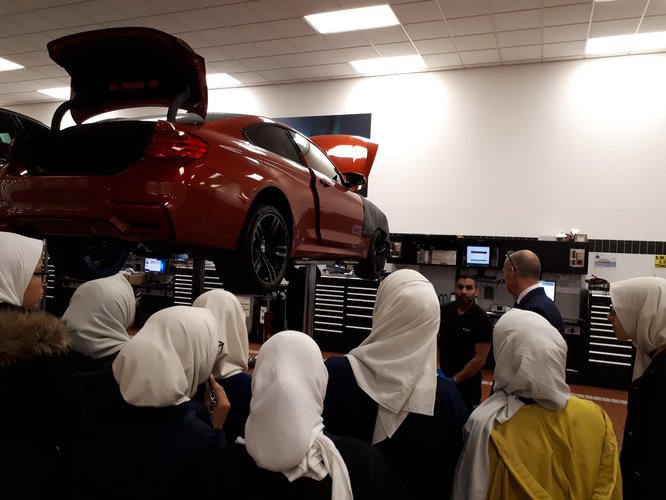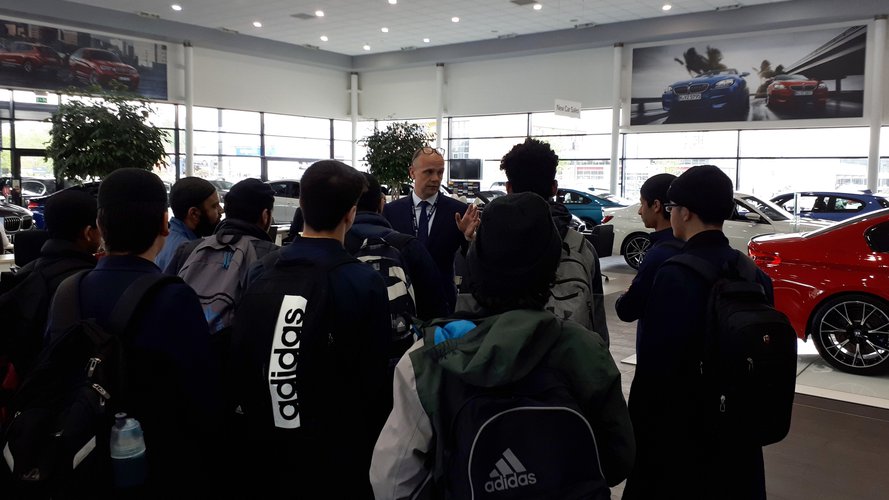 A representative from Madani Girls School said: "The whole tour was amazing… The students for to experience the job opportunities in each of the individual departments and they all want to work for Sytner!"
Comments from the students included:
"I never realised how many different parts there were in a showroom. It was an extremely beneficial tour."
"I've learnt the different roles there are in car retailing… I would like to do an apprenticeship and become a Master Technician."
Any schools wishing to do a World of Work tour with Leicestershire Cares should contact Charlotte Robey-Turner, Head of Children and Young People, at charlottert@leicestershirecares.co.uk.