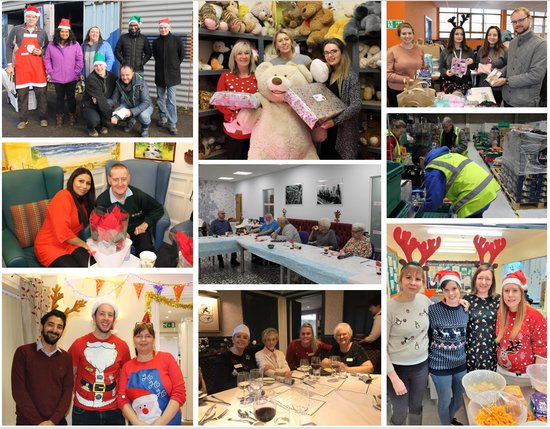 The last 12 months have been a whirlwind of challenges, both as part of our Leicestershire Cares role and of the unprecedented changes to the way we live. We have helped our firms give back to the community in many ways. As our year starts in July, the first few months were business as usual and a wide range of fabulous activities took place. From Team Challenges, where groups of employee volunteers spent a day sprucing up a well-worn room or revamping a community garden to Festive Challenges where firms wrapped toys, cooked lunch or put on a Christmas party for children in areas of high deprivation. There were a number of Santa's with gifts too!
Until the pandemic arrived, we were well on the way to delivering all the great work we had planned with our member firms. Despite community venues closing their doors and member firms furloughing staff, the team adapted and created the CoronaKindness campaign. This was set up to help those who wanted to donate or to volunteer their time to organisations who desperately needed the donations and volunteers time. Thanks especially to Thermo Fisher Scientific, Alltruck, Nylacast, HRBS and Samworth Brothers.
The Community Development Team also got tech-savvy with Zoom and set up two webinars to help support community groups in need of advice and guidance about social media and PR. Steph from Rock Kitchen Harris enthralled everyone with her social media presentation and Sally from Walkers Deli and Sausage gave us fabulous examples of PR at work in the community. The support and feedback from those taking part have enthused us to put on some more, so watch this space for that!
We are also developing some Covid-friendly Team Challenges in partnership with a few of our valued community organisations. Some tasks may have to wait until safer times but if you are a community organisation who needs help with an overgrown green space at a community centre, primary school, charity hospice or a group who have a well worn room that needs a freshen up and we can do it in a Covid-friendly way, please get in touch with us at teamchallenges@leicestershirecares.co.uk