We've had a busy time since January. 29 of our business volunteers have engaged with an amazing, 4,360 students from Year 7 to Year 11 during 18 different events in 7 schools and colleges. Highlights of these include an event in Willow Bank Children's Hospital School where business members from Hinckley and Rugby Building Society, Everards, Knights plc, Thermo Fisher Scientific, Leicester City Council and TT Electronics gave short inspirational careers talks and mock interview practice to 40 young people.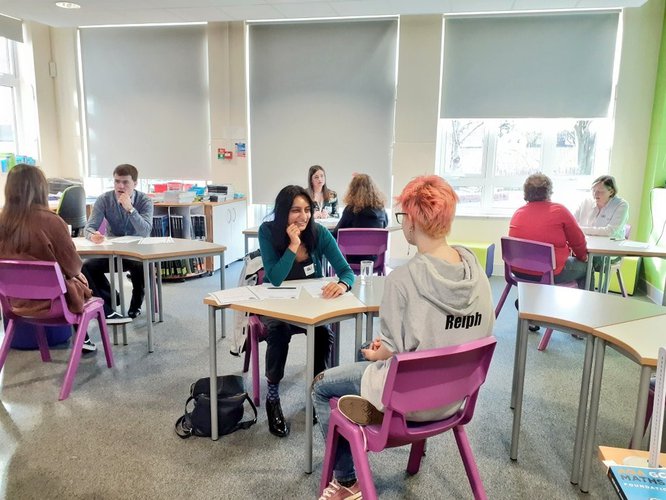 We arranged for business volunteers to give short inspirational career talks for Careers Week in February at Brookvale Groby School and a media student produced a short film of the talks, which you can watch online here. We had volunteers from a wide variety of different sectors, including TT Electronics, Knights Solicitors, Thermo Fisher Scientific, Kettleby Foods and Evolve Software.
We also organised careers talks in Beauchamp College each day for a whole week, offering inspiration for every year group with business volunteers from Everards Brewery, Joules, Leicester City Council, Hinckley and Rugby Building Society and Rock Kitchen Harris.
Due to the current situation with Covid-19, we have suspended our planned face to face employability activities for the coming term. We will endeavour to rearrange all of these events as soon as it is safe to do so, and will be keeping volunteers and schools informed as the situation changes.