As the national lockdown comes into force, we know a lot of people are worried. They are worried about their jobs, income, family, friends, health, mental wellbeing and the seemingly never ending threat that Covid 19 poses to them, their family, friends and community.
We also know that across our city and county, community, councils and business have worked together showing creativity, agility, kindness and empathy to ensure nobody is left behind.
If there is a silver lining to the pandemic, it is the way it has reminded us that people do care, do want to help their neighbours and are capable of great acts of generosity, community spirit and caring.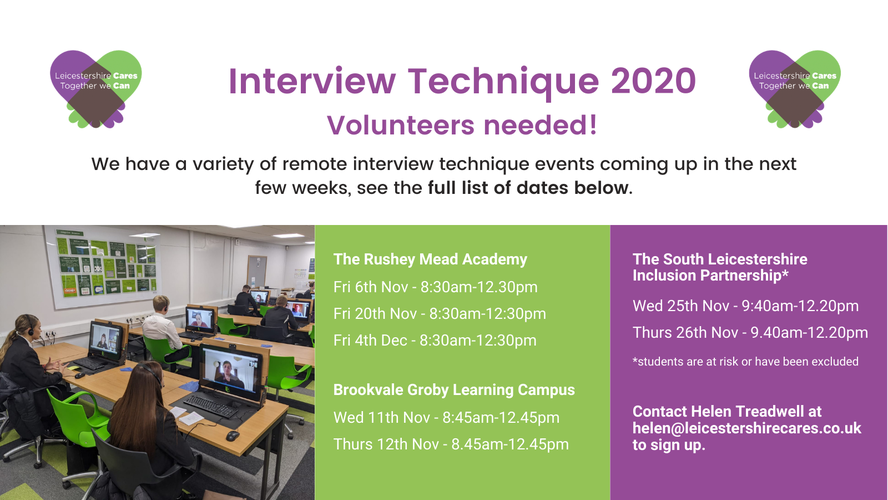 So, as we start to lockdown we will be seeking to work with and support this community spirit by:
Linking business with community groups who need support.
Working with business sector to provide practical support to isolated and vulnerable individuals and families.
Providing remote support to secondary schools so business volunteers can support young people developing employability skills.
Continuing to offer "holistic support" to disadvantaged young people many of whom have no family support.
Providing a range of online activities as well as safe distance support for young people and job seekers so they can feel part of a community and develop soft and hard skills.
Support young people to identify and share their key concerns with local decision makers.
Actively work in partnership with community, councils and business so we can share our learning and develop better responses to community needs.
In many ways this is what we do every week, what is different is that Covid 19 has amplified the issues and needs but also the creativity and spirt of our many stakeholders to work together so nobody is left behind.

Kieran Breen, CEO Leicestershire Cares