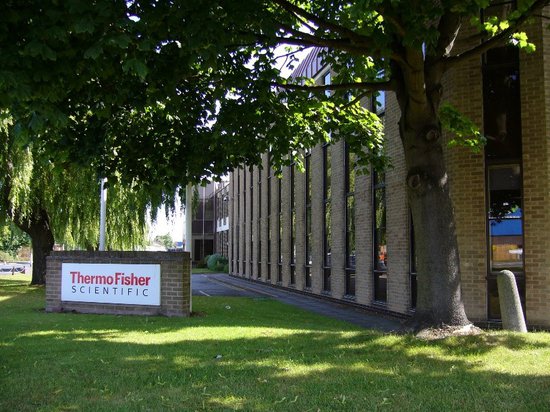 Thermo Fisher Scientific are a world producer of scientific equipment and services to the medical and science industries. They have several sites around the world including a large site in Loughborough near the University and have been members of our Leicestershire Cares Business Community since 2009. In that time, they have given over 1300 hours of volunteering support to Community Organisations all over the city and county. This is on top of the many hours spent supporting our Children and Young People projects. Bring a good corporate citizen is at the heart of Thermo Fisher Scientific's culture and core values and the company has a great presence in communities local to their sites, all over the world.
It was not surprising then, that Thermo Fisher were one of the first firms to offer volunteers when we launched our CoronaKindness Scheme. So far, staff have volunteered at foodbanks, sent positive messages and letters to care homes through the Postcard Pal initiative, been shopping and delivered food parcels for isolated older people, supported vulnerable and homeless individuals, been creative with video conferencing to run mock interviews for teenagers, and even set up a schools competition to encourage careers in education. Well done everyone who has been involved. We know that these times are very testing for our workplaces, our families, and our wellbeing, so from Leicestershire Cares, we say a great big thank you.
Paul Morgan, Thermo Fisher Scientific's Loughborough Site Lead commented
Local community action is very important to our staff and when Leicestershire Cares invited us to join CoronaKindness we were only too happy to support. It's at times like this when the community needs to come together, and we are delighted to be part of this initiative. Wishing that everyone stays safe and keeps well.

Paul Morgan, Thermo Fisher Scientific
Patrick Dowling and Ged Moss from Thermo Fisher Scientific have also been nominated for the #TogetherWeCare award for their support to their community since the outbreak of the coronavirus.
#TogetherWeCan