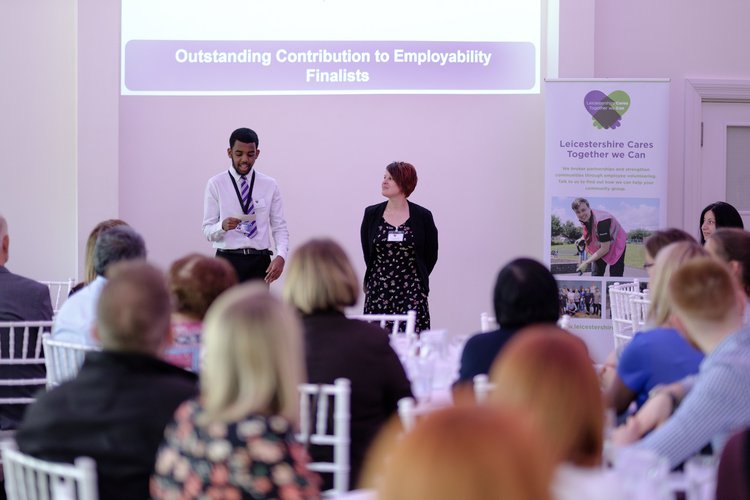 Abdi, a year 11 student from Beaumont Leys School, confidently stood up in front of over 100 business volunteers to speak about his positive experience of our Interview Technique project. On behalf of his school, he thanked all the volunteers who had given their time to interview and provide valuable feedback to students this year. Abdi recognised and included a special mention of Deana White from Nylacast, who interviewed Abdi when he was in year 10.
Abdi is presently sitting his GCSE exams. This is what he had to say about his experience of speaking at our awards evening:
'"I had a lovely evening and it was so nice to see the faces behind all the volunteering work that goes on through Leicestershire Cares. It was such a privilege to present an award and to say thank you on behalf of the students at Beaumont Leys School who have benefited in many ways from the business volunteers."
Abdi's next step is to study A-levels at Wyggeston & Queen Elizabeth Ι College. His long-term aim is to pursue a career in engineering.